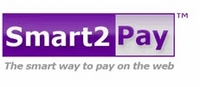 We are extremely pleased to support Travian Games in offering the most used payment methods per region to its loyal customers - declared Andre Boesing of Smart2Pay
(PRWEB) January 20, 2011
Smart2Pay, the company with the world's largest coverage of online alternative payment solutions, will be providing its alternative payment methods to Travian Games. The partnership will offer Travian's customers access to a variety of local alternative payment methods worldwide.
"We are extremely pleased to support Travian Games in offering the most used payment methods per region to its loyal customers. This will increase customer satisfaction, and consequently increase sales for existing markets, as well as to assist with the growth in new markets" declared Andre Boesing of Smart2Pay.
Up till now more than 100,000,000 games fans from around the globe have registered for the Travian Games's various titles, and many faithful gamers have been following those crafty people from Munich for many years on end now. The sustainable gameplay of all products, the sophisticated scenarios and, most of all, the chance to play games free of charge for weeks on end attracts more and more fans to the company's virtual playgrounds.
About Travian Games GmbH
Headquartered in Munich, Travian Games GmbH is one of the world's leading providers of browser-based online games. The company offers its customers worldwide a range of complex and multi-layered worlds of experience that impress with their game depth and guarantee long-lasting gaming fun. A motivated team of over 170 employees develop and market online entertainment for all age groups. The company also acts as a publisher for external developers. With no lengthy or expensive downloads, all games can be simultaneously played by millions of users worldwide – all that is required is Internet access and a web browser.
The portfolio of different genres is translated into up to 42 different languages, enabling the games to be used around the world by fans who appreciate lasting gaming entertainment. Further information about Travian Games GmbH is available at http://www.traviangames.com.
About Smart2Pay
Smart2Pay is offering local payment services to international merchants since 2002, covering more than 60 countries worldwide! By adding local payment methods to your ecommerce site, you will boost your sales significantly, by offering the preferred local method of payment to your customers. You can find out more details about Smart2Pay at http://www.smart2pay.com
###