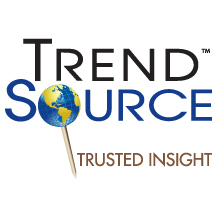 There is still time to earn consumers' holiday gift sales with over 50% of consumers citing their typical timeframe for purchases as after Thanksgiving.
(PRWEB) November 28, 2012
All retailers need to identify the top trends for the busiest season of the year – the holidays. While Thanksgiving has traditionally served as the unofficial indicator of the start of the holidays for many generations, Black Friday and Cyber Monday have all but replaced the iconic turkey over the past few decades. The lines of consumers staking out their positions in front of retailers hoping for the best deal on that perfect gift now marks the real kick-off to the holiday shopping season. So, what can we expect from consumers regarding their holiday shopping behavior this year?
TrendSource, a San Diego-based market research firm, conducted a study of North American consumers, where 3,620 survey respondents provided their preferences, perceptions and experiences regarding holiday shopping in 2012. Here are some findings from the study:

Maximum spending budgets for gifts are down or remain the same as last year for 85% of consumers
Gift budgets are down from 2011 for households with income less than $75,000
The good news is…
There is still time to earn consumers' holiday gift sales with over 50% of consumers citing their typical timeframe for purchases as after Thanksgiving
To win them over, retailers need to do three things:
1. Make sure discounts are clearly labeled.

With over 50% of consumers stating that they are hesitant to purchase without a discount, items sold at with full price tags will be limited.
2. Continue advertising through social networks and print advertisements/catalogues

The top two ways that consumers are learning about top gifts on their lists is word of mouth and print publications
3. Make sure the stores are ready for the crowds

64% of consumers continue to plan on making in-store purchases.
For the complete "free" study, including what consumers are saying about the top gift categories and products for 2012, click here.
About TrendSource and This Study
TrendSource provides business intelligence, customer experience insight, compliance solutions, and other market research and data analysis programs to help businesses make strategic decisions concerning the customer experience, bridging the gap between what customers expect from a business and what is being delivered at the moment of truth, when a customer is making a buying decision. TrendSource Customer Experience Programs identify trends, quantify service gaps and provide actionable prescriptive/corrective solutions through enhanced reporting and analysis.
TrendSource has the unique distinction as a market research organization that is an ISO 9001:2008 certified company.
TrendSource surveyed North American Field Agents in the MSI database between October 29th and November 9, 2012. All respondents opted in to respond voluntarily. The results of this study represent 3,620 online respondents.
For more information about this study or TrendSource services email sales(at)trendsource(dot)com.