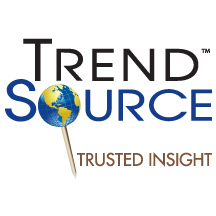 wINput has received a lot of positive feedback, and has proven to be useful for gathering consumer insights and customer experience data.
San Diego, Calif. (PRWEB) June 25, 2013
The concept of "gamification" has become increasingly relevant in the world of business development, particularly as it relates to consumer insights and customer experience management. Gamification can be defined as "the process of game-thinking and game mechanics to engage users and solve problems." Gamification employs a method of learning and engagement that taps into our natural desires for competition, achievement, status and rewards. The strategy has been recognized for its effectiveness, and as a means for conducting market research. As progressive market researchers, TrendSource is utilizing the gamification approach and this inherently competitive strategy in a unique way to uncover valuable consumer insights including preferences, perceptions and even customer experiences.
Being a market research company, TrendSource is constantly gathering data from consumers about what is important and pertinent to them in order to keep the market informed and help companies develop winning strategies. To support this ongoing initiative, TrendSource launched wINput in October of 2012, an interactive consumer survey app that employs the concepts of gamification, and the company is in the process of implementing updates designed to further build off this proven strategy.
The premise of wINput is simple: Take surveys, win prizes. By providing these prize incentives, TrendSource attracts a large user-group and is able to gather vast amounts of useful data. Using gamification ideology, wINput encourages users to engage in both location-based surveys and "fun surveys" in exchange for the opportunity to win gift cards or the monthly grand prize, which is generally a high-end electronic device. Due to its ability to rapidly perform market research, wINput has developed into an indispensable tool for gathering relevant consumer insights data from real customers, and as gamification rises in popularity, companies like TrendSource and Walmart will continue to find innovative ways to use it to their advantage.
While the emergence of gamification is certainly an exciting prospect for market researchers and consumer insights professionals, it is not the end all be all and should not be used as a substitute for traditional market research tactics, so TrendSource recommends proceeding with caution.
"wINput has received a lot of positive feedback, and has proven to be useful for gathering consumer insights and customer experience data," said TrendSource's VP of Sales and Marketing, Jana De Anda. "It should be used as a complementary tool, not as a replacement for traditional market research tactics like mystery shopping, customer intercepts (exit interviews), panel surveys or focus groups." She went on to say, "We have plans for expanding the functionality of wINput, and we're excited for the implications it will have for users and corporations alike."
For more information and/or questions, email trustedinsight(at)trendsource(dot)com.
About TrendSource
Since 1989, TrendSource has supported Fortune 500 companies make data-driven decisions by providing high-quality data that is relevant, reliable and actionable. TrendSource's customized solutions deliver efficient Customer Experience Management Programs that quantify service gaps, provide prescriptive/corrective solutions, identify trends, and close the loop in missed opportunities to increase program ROI, generate revenue and develop relationships that cultivate lifetime customers.
TrendSource is a founding member of the Mystery Shopping Providers Association (MSPA) and has the unique distinction in the industry as an ISO 9001:2008 certified company.