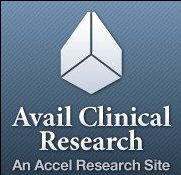 Orlando, Florida (PRWEB) March 27, 2013
*Avail Clinical Research conducts Clinical Trials near Orlando, FL. For more information about participating in this Vaccine Clinical Trial, please visit our website or contact us directly at (386) 310-1334
BACKGROUND & SCIENTIFIC RATIONALE
Despite the fact that the World Health Organization (WHO) officially declared successful global eradication of smallpox in 1980, the existence of variola stockpiles and the threat of bioterrorism demands to maintain immunity to smallpox through vaccination.
After the events of September 11th, 2001, concern over the use of bioweapons as agents of terrorism increased. As mass vaccination programs halted more than 30 years ago, it is estimated that the majority of the world population has no existing immunity to smallpox, and as such, the release of this highly contagious virus would have devastating effects.
As a consequence, there is an urgent need for a safe and efficacious vaccine to protect the public against smallpox.
PRIMARY OBJECTIVE
-To assess the consistency of three consecutively produced IMVAMUNE® lots.
SECONDARY OBJECTIVE
-To assess uncommon adverse reactions, in particular any cardiac sign and symptom indicating a case of myo-/pericarditis, and to compare the frequency of those reactions against placebo.
-To collect vaccinia-specific humoral immune response data.
INCLUSION CRITERIA
1. Male and female subjects, 18 to 40 years of age
2. The subject has read, signed and dated the informed consent form, having been advised of the risks and benefits of the trial in a language understood by the subject and prior to performance of any trial specific procedures
3. BMI greater than/equal to 18.5 and less than 35
4. Women of childbearing potential (WOCBP) must have used an acceptable method of contraception for 30 days prior to the first vaccination, must agree to use an acceptable method of contraception during the trial, and must avoid becoming pregnant for at least 28 days after the last vaccination. A woman is considered of childbearing potential unless post-menopausal or with a history of hysterectomy (Acceptable contraception methods are restricted to abstinence, barrier contraceptives, intrauterine contraceptive devices or licensed hormonal products)
5. WOCBP must have a negative serum pregnancy test at screening and a negative urine pregnancy test within 24 hours prior to each vaccination
6. White blood cells greater than/equal to 2,500/mm3 and less than ULN
7. Absolute neutrophil count (ANC) within normal limits
8. Hemoglobin within normal limits
9. Platelets within normal limits
10. Adequate renal function defined as a calculated Creatinine Clearance (CrCl) greater than 60 ml/min as estimated by the Cockcroft- Gault equation
11. Adequate hepatic function
12. Troponin I less than 2 x ULN
13. Electrocardiogram (ECG) without clinically significant findings (e.g. any kind of atrioventricular or intraventricular conditions or blocks such as complete left or right bundle branch block, AV node block, QTc or PR prolongation, premature atrial contractions or other atrial arrhythmia, sustained ventricular arrhythmia, two premature ventricular contractions in a row, ST elevation consistent with ischemia)
For information about how to participate in a Vaccine Clinical Trial, visit Avail Clinical Research or contact us directly at (386) 310-1334