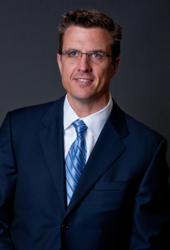 Robert Michlewicz will discuss ways companies can dramatically reduce the overall costs, inefficiencies and rework typically associated with the Record to Report process
Dallas, TX (PRWEB) March 13, 2013
Trintech, a leading global provider of integrated software solutions for the Last Mile of Finance, has announced that it is sponsoring Financials 2013 being held on March 19 – 22, 2013 at the MGM Grand, in Las Vegas, NV. The 4-day conference delivers important educational sessions, workshops, how-to clinics and roundtables for teams that use, evaluate, deploy, and support SAP® applications functionality for financial management, reporting, and planning.
During the program, a speaker from Walmart will join Trintech to jointly present "Got Confidence in your numbers? How to make a huge impact on your Record-to-Report Process." The session is being held on Tuesday, March 19, 2013 at 10:15 – 11:30 a.m. in room 122.
Designed to educate the audience and highlight best practices, the presentation features:

Robert Michlewicz, EVP with Trintech, who will discuss the ways companies can dramatically reduce the overall costs, inefficiencies and rework typically associated with the Record to Report process;
Jodi Rule, Project Manager with Walmart, who will describe her real-world experiences with the R2R process and share lessons that attendees can immediately use within their organizations.
Throughout the event, Trintech will be highlighting Cadency™, the world's first financial governance solution focused squarely on solving the risk, resource and cost challenges normally associated with the entire record-to-report (R2R) process. Cadency orchestrates all of the stakeholders, activities and processes across the Last Mile of Finance™, bringing seamless collaboration, transparency and governance to the entire R2R cycle. The Trintech team will be highlighting Cadency at the Exhibit Hall located in the Marquee Ballroom – booth #1006. For more information about the conference please visit http://www.trintech.com/about-trintech/news-events/calendar-of-events.
About Trintech:
Cadency™ is a product of Trintech, the leading provider of financial solutions for the Record-to-Report process. More than 650 clients in 41 countries including half of the Fortune 50 and the FTSE 100 rely on us to optimize resources, reduce costs, manage risk and monitor activities across the entire finance organization worldwide. Trintech offices are located in the United States, the United Kingdom, The Netherlands, France, Ireland and Hong Kong, with partners in South Africa, Latin America and across the Asia Pacific region. For more information on how Cadency can help you orchestrate your Rhythm of Finance™ visit http://www.trintech.com.