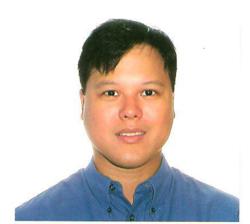 ...I discovered the perfect device to address active acne in both young and adult patients - Pollogen's TriPollar RF system
(PRWEB) April 24, 2011
The latest clinical results using TriPollar technology for treatment of acne vulgaris were published in the Journal of Cosmetic and Laser Therapy. The peer reviewed paper entitled "Use of a TriPollar radio-frequency device for the treatment of acne vulgaris" authored by renowned dermatologist Jonathan Yu, MD, FPDS and Pamela Huang, MD, show that Pollogen's TriPollar Radio-frequency (RF) technology is a safe and effective solution for the treatment of acne vulgaris. The patients that participated in the research showed an average of 42% decrease in acne vulgaris lesions after six weekly treatments as well as at a follow-up visit four weeks later.
As part of the study, patients were also asked to rate their level of satisfaction with the results. On average, the level of satisfaction was good to very good. It is important to note that despite the multitude of choices in the armamentarium against acne, many patients remain unsatisfied. Those included in the study were not satisfied with other current treatments and were off topical or oral medications for at least two months prior to participating in the clinical study.
TriPollar RF treatment offers a painless, quick and convenient treatment method to decrease active acne lesions, improve patients ' skin appearance, reduce anxiety related to acne and its treatment and avoid the development of acne scars. TriPollar treatment is also effective for the decrease in the appearance of acne scars. This modality is particularly useful for patients who are not willing or capable of adhering to a daily regimen and for those who have failed medical management. There are also patients who prefer to avoid long-term drug treatment owing to concerns or experience with the significant side effects associated with isotretinoin and other acne medications.
The study is available online at: http://informahealthcare.com/doi/abs/10.3109/14764172.2011.564626
Dr. Jonathan Yu commented: "Throughout 13 years of practice treating acne vulgaris, I discovered the perfect device to address active acne in both young and adult patients - Pollogen's TriPollar RF system. Both the patients and I are very pleased with the results of the clinical trial which show how quickly, safely and effectively this device treats acne. We can now offer patients an alternative acne treatment which does not involve topical nor oral medications."
Pollogen's CEO, Mr. Amichai Bar-Nir stated: "At Pollogen, we are dedicated to developing innovative technology of the highest clinical standards. We are very pleased that Dr. Jonathan Yu's study proved that our TriPollar RF system is a valuable treatment for acne vulgaris. TriPollar technology is the most advanced RF technology available in the market for non-invasive facial and body shaping. Our systems provide ideal holistic solutions for a wide variety of aesthetic applications".
About Pollogen:
Pollogen Ltd. is a global leader in the medical aesthetics market providing innovative, safe, and effective solutions for women and men that enhance and expand the practice of medical aesthetics professionals. The company offers products to address a range of skin treatments under the industry's two premier brands: TriPollar® and TriLipo™. Pollogen offers a full line of clinically-proven, non-invasive anti-aging facial and body contouring treatment platforms for circumference reduction, cellulite reduction and skin tightening. The flagship medical aesthetic devices, Maximus, apollo and regen XL offer customers clinically-proven, safe and effective anti-aging lunch time beauty treatments that deliver immediate and long-lasting results.
###