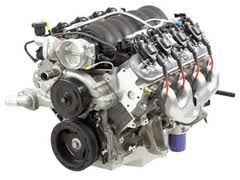 Several new additions have been made to the UsedEngines.co company in 2013.
Beaumont, TX (PRWEB) March 21, 2013
The sales of pickup trucks have remained strong for automakers in North America due in part to engine engineering. Ford, General Motors and Toyota now produce many of the pickup trucks that are sold worldwide. Replacement engines for trucks can now be purchased for a discounted price at the UsedEngines.co website. The entire truck motors inventory is now reduced for online sale in effort to provide easier access to discounted engines. The discounts are applied with every price quote and information can be obtained at http://www.usedengines.co/used-truck-engines/truck-engines-sale.
The frequently installed engine types in North America for a pickup truck remain the I4, V6, V8 and V10 editions. These motors have been developed by automakers and technology has been expanded. The Ford Triton, Chevy Vortec and Mazda B represent many of the engine families used by Ford and Chevrolet.
The discounted motors now sold online include gasoline and diesel variants. These motors are expected to provide the resources that buyers cannot find within a local area. The same pricing level discount provided to trade industry clients is now provided to owners of pickup trucks.
Several new additions have been made to the UsedEngines.co company in 2013. This company has made changes to its engine inventory in response to recent demand. Foreign produced motors are now part of the company inventory online. These additions were made at the start of this year to provide options for import engine buyers.
Engine makes and models from Honda, Toyota and Hyundai have been added for sale to the public online. The increase of import engines by this company is one way now used to expand the company reach within the U.S.
The discounted truck engines are now eligible for a recent warranty upgrade announced by this company. The two-year program now put in place expected to provide additional protection for the 24-month period after customer purchase.
The recent announcement for the acquisition of salvage engines at http://www.prweb.com/releases/salvage-engines/used-engines-for-sale/prweb10439760.htm has helped this company extend the same coverage to engines of all types currently in stock. The recent discounts as well as the application of warranty coverage are two ways now used by this company to raise its customer assurance value.
About UsedEngines.co
The UsedEngines.co company holds one of the largest preowned motor inventories offered on the Internet. New inventory additions are frequently made by this company each month of the year. Partnerships with top engine suppliers have helped this company supply motors built within the past 20 years to the public. The recent change to the company warranty policy is expected to provide better insurance to all customers after purchase. The UsedEngines.co company recently enacted a free shipping policy for all online and toll-free telephone number orders. More incentives for customers are expected for announcement later this year.