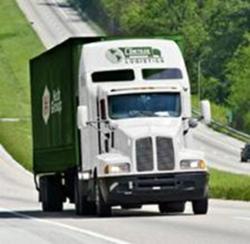 Memphis, TN (PRWEB) November 20, 2012
The trucking industry currently employs just over 3 million commercial truck drivers, but it is estimated that its still 160,000 to 200,000 drivers short nationwide. The other major concern is the turnover rate, with driver turnover for the large truckload carriers averaging 116% to 120% and small truck carriers reporting in the 94% range. As a result most companies look within the industry and rely on the driver turnover of other companies to provide a flow of qualified drivers, while the drivers are always keeping their eye out for a better deal with a better company. Companies such as Comtrak are trying to stay out of this cycle and instead, address the key issues of today's truck drivers and ask how can we do things differently?
Many exit surveys and strategy programs have asked drivers directly and have found time and time again that pay, lifestyle and time away from home were the biggest reasons for leaving their jobs. But "not enough home time" is an issue involving a number of factors within itself; for instance, some companies consider getting home once a month is good enough, while other companies time at home turns out to be too infrequent, unpredictable or the time at home isn't very long. Even companies who figure one day off for each week on the road are severely miscalculating the reality of needing quality time to maintain a good marriage or raise a young family.
To answers the first issue regarding pay, Comtrak offers their drivers competitive wages, sign on bonuses and many different benefit programs. But what distinguishes Comtrak from other companies is that they understand those things are just part of the equation and make home time for their drivers priority number one. In fact, Comtrak's home-time policy guarantees 95% of their drivers are home on a daily basis and the other 5 % of drivers on longer runs are still getting home frequently through out the week and/or weekends as well. Spending quality time with the people who are most important to them and still being able to receive a large weekly paycheck, Comtrak's goal is to give Owner Operators more balance in their life. They say yes, their drivers can have it all.