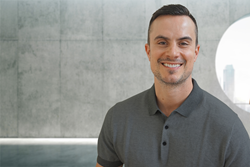 "Our dedicated team has set out to verify the entire global population and in turn, empower the world's citizens with access to basic financial services – regardless of location, creed, circumstance or financial situation." - Stephen Ufford, founder and CEO of Trulioo
VANCOUVER, British Columbia (PRWEB) October 22, 2018
Trulioo, the leading global identity verification provider, today announced that it is now able to verify five billion people through its flagship electronic identity verification platform, GlobalGateway.
Developed for an international market, Trulioo's GlobalGateway helps businesses meet a diverse range of compliance requirements while mitigating risk and preventing fraud, in an effort to increase trust and safety in today's digital-first world.
"Knowing your customer is critical," said Stephen Ufford, founder and CEO of Trulioo. "That's why we're continuing to invest heavily in expanding access to trusted data sources. Our dedicated team has set out to verify the entire global population and in turn, empower the world's citizens with access to basic financial services – regardless of location, creed, circumstance or financial situation."
"The continued expansion of Trulioo's marketplace for identity services will go a long way in helping the most vulnerable people transition out of poverty," Ufford continued.
With GlobalGateway, organizations have real-time access to more than 400 reliable data sources – such as credit bureau, government, mobile, consumer, and banking data from around the world, to instantly verify five billion people.
"Trulioo has become a crucial service provider, assisting us in verifying our clients more efficiently by leveraging their eKYC service as a gateway to dozens of countries," said William Sirett, Executive Director of Operations at Interactive Brokers. "Because Trulioo has integrated a variety of data sources and continues to expand coverage worldwide, it makes it easy to work with just one company for a global solution."
"In markets where we needed enhanced coverage, Trulioo helped meet our business needs by procuring and integrating new sources," Sirett continued.
For over 40 years, Interactive Brokers has offered advanced trading tools to customers who are looking to manage and control trading risks in more than 120 markets around the world. Providing investors with increased leverage and safety, Interactive Brokers executes upwards of 800,000 trades every day.
As a company, Trulioo continues to experience tremendous growth with exponential year-over-year increases. Recently, the company extended its GlobalGateway platform to include Mobile ID, providing the ability to verify 1.8 billion mobile users worldwide through a single service. This new and reliable identity verification source is a game-changer, leveraging some of the world's largest mobile network operators to advance our mission to break down identity verification barriers so that organizations can better serve the entire global population.
For a live demonstration of GlobalGateway, visit Trulioo at Sibos in Sydney Australia or Trustech in Cannes, France.
About Trulioo
Trulioo is a global identity and business verification company that provides secure access to reliable, independent and trusted data sources worldwide to instantly verify consumers and business entities online. Trulioo's bank-grade online verification platform, GlobalGateway, helps organizations comply with Anti-Money Laundering (AML) and Customer Due Diligence (CDD) requirements by automating Know Your Customer (KYC) and Know Your Business (KYB) workflows. Trulioo supports over 500 global clients to instantly verify 5 billion customers and 250 million business entities in over 100 countries - all through a single API integration. Named as a 2017 CNBC Disruptor 50 Company, Trulioo's mission is to solve global problems associated with verifying identities by powering fraud prevention and compliance systems for customers worldwide in an effort to increase trust and safety online. For more information visit trulioo.com.