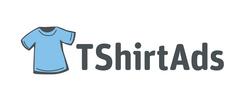 "TShirtAds allows advertisers and their agencies to effectively and efficiently discover and hire models online."
Los Angeles, CA (PRWEB) January 19, 2010
Will Smith was discovered in a Los Angeles parking lot. Natalie Portman was discovered walking into a pizza parlor. Alex Wek was discovered on a busy London street. A newly launched company is offering aspiring models of every shape and size a chance to be discovered on the Internet – simply by posting a picture with links to their Facebook, Twitter, and Linkedin profiles. Today TShirtAds (http://www.tshirtads.com) issued an open casting call for the most socially connected aspiring model in America.
One model search contest winner will receive front page exposure on TShirtAds.com and become the "official face of TShirtAds." Putting a new twist on an old story, TShirtAds plans to pluck the next big supermodel off the social media highway, instead of Melrose or Madison Avenue. The contest supports the company's mission to become a go-to source for event staffing and word-of-mouth marketing campaigns.
The TShirtAds robust, interactive media platform launched late last year and already includes thousands of new models and everyday talented people in both large and small U.S. markets. Advertisers can scour through the TShirtAds database of featured models – by geography, demographics, look, experience, and/or Model Feedback Ratings – selecting models that best fit their staffing needs. TShirtsAds models can be hired to support word-of-mouth marketing campaigns or staff trade booths for companies of any size, from Fortune 500 companies like Kraft Foods and Coca-Cola to small businesses led by entrepreneurs that do not currently have agency representation.
Professional and aspiring models are invited to participate in the contest. Contest submission is easy and free:
1. Register as a model at TShirtAds.com and enter the contest on Facebook.
2. Upload at least one photo of yourself wearing a white T-Shirt or tank top with a slogan written on the front of the T-Shirt to demonstrate your ability to promote a message. Choose a slogan that best represents you. Suggestions include "TShirtAds," "I'm Available," "Your Ad Here," "Rent This Space." Models are encouraged to be creative!
3. Post your Facebook, Linkedin, and Twitter links to your TShirtsAds profile to prove your social media connectedness.
4. Encourage your friends to endorse you and "vote" for your entry on the TShirtAds Facebook Fan Page.
"Before TShirtAds, finding models for a promotional trade show or creative street marketing campaign was expensive and labor-intensive," said Taz Turner, Founder and President of TShirtAds. "TShirtAds allows advertisers and their agencies to effectively and efficiently discover and hire models online."
Companies that are interested in discovering and hiring fresh faces to wear, advertise, and promote products and services at promotional events or as part of word-of-mouth marketing campaigns can contact TShirtAds at info@tshirtads.com. Event marketing agencies, public relations firms, modeling agencies, and trade show staffing companies can also contract directly with TShirtAds to enhance their staffing ability for campaigns.
Prospective models can enter the contest online at http://www.tshirtads.com. Winners will be selected based on public votes. The top five vote winners will each receive $100. Winners will be announced on February 15.
About TShirtAds
TShirtAds is the go-to source for event staffing and word-of-mouth marketing, connecting advertisers with models and everyday people willing to wear, advertise, and promote company brands. The TShirtAds online platform includes thousands of models and everyday people in both large and small U.S. markets, allowing advertisers to effectively and efficiently scout and hire models online. Advertisers can scour through the TShirtAds database of models, scouting, selecting, and recruiting models that best fit the image of their company, product or service. Visit http://www.tshirtads.com.
###