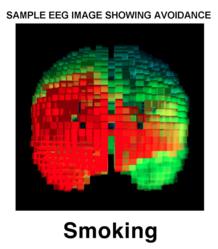 It's good to know what you like... but our brains are more decisive regarding what we don't want and do not like.
Scottsdale, AZ (PRWEB) March 19, 2013
What defines us is not our affinity for the things we love, but our avoidance of the things, ideas or behaviors we dislike, new research being released by Target Training International, Ltd. has shown. The findings are the result of two years of studies coupling EEG brain scan technology with behavioral assessments.
"Even though it's good to know what you want, our research is showing that our brains are more decisive regarding what we don't want and do not like," said Dr. Ron Bonnstetter, Vice President of Research and Development at TTI. "Think of when go you to a restaurant and begin looking at a menu, we tend to immediately eliminate the things we definitely will not eat."
The study was conducted on self-nominated individuals and explored a variety of topics, including language, diet, sports, leisure, wellness and business. The study used BrainMaster technology to generate EEG images. Over 4,000 brain images were collected from subjects during the brain scan sessions. The images, which corresponded to specific stimuli, were then analyzed in depth to determine the intensity of each individual's likes and dislikes using a patent-pending gamma wave analysis that exposes the degree of acceptance and rejection of concepts. Some of the likes and dislikes were not cognitively apparent to the person, but the brain image revealed a different reality. In a majority of instances, the dislikes or avoidance responses were considerably stronger than the positive responses, both in the quantitative data and the visual imaging.
"When we started conducting this brain research using EEG two years ago, we quickly learned brains have opinions on all nouns and adjectives," Dr. Bonnstetter said. "Those opinions can be positive, negative or neutral,. This research illustrates more weight should be given to what we say we are not and the traits we say we definitely do not possess. In our industry, this research makes clear that what we do not like is actually more revealing than what we like and we can gather better data by including likes and dislikes in self-reporting assessment analysis."
The study also shows these brain "decisions" are going on at a subconscious level. The EEG protocol is able to read the brain's opinions from the subconscious in a fraction of a second. Therefore, subjects truly had no time for the conscious mind to deliberate about the meaning and feelings behind each stimuli.
"This study basically is measuring gut reactions, which in many cases is the expression of your subconscious brain," Dr. Bonnstetter said.
Leading this study were Dr. Bonnstetter, Bill J. Bonnstetter, chairman of TTI; and researcher Dustin Hebets.
About Target Training International, Ltd.
Target Training International, Ltd. has been pioneering research into superior performance since 1984, providing cutting edge insights into human behavior, communication and workplace attitudes and performance. TTI is the world's leading developer of research-based, validated assessment and coaching tools that enable Fortune 500 companies to effectively meet their human resources needs. Its related company, TTI Performance Systems, puts assessments and reports to work in more than 90 countries and in 40 languages. TTI develops thought leadership in the realms of brain science, entrepreneurism, education and human interaction. For more information, go to http://www.ttiresearch.com, connect @ttiresearch or call 800-869-6900.