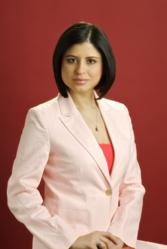 Denver, CO (PRWEB) March 12, 2013
Just in time to assist Latinos as they and other Coloradans get ready for the new Health Benefit Exchange, Univision begins airing the second season of "Tu Salud" on Saturday, March 16, 2013. "Tu Salud" is a half-hour television program broadcast on Univision Colorado that provides Spanish-speaking families with the tools and information they need to navigate the health care system.
The new Health Benefit Exchange, called Connect For Health Colorado, launches in October, with insurance enrollment through this Exchange beginning January 1, 2014. "Latinos in Colorado are among those least likely to be insured and stand to benefit tremendously from access to affordable quality health coverage," said Health Content Director Cristina Bejarano.
Airing Saturday evenings at 10 p.m., "Tu Salud" presents guests who relate their experiences attempting to access health care, including details about the challenges they encountered. Show host Luisa Collins is joined each week by a health professional that provides tools and advice for overcoming the barriers encountered by the featured family. At the conclusion of each show, viewers see how self-advocacy and tenacity help families overcome their challenges and obtain the care they need.
Luisa Collins is well known to the Spanish-speaking community as Univision's news director and lead anchor for "Noticias Univision Colorado." Collins is passionate about Latinos accessing quality health care services and is viewed by the community as a trusted source for health care information.
"In the first season of "Tu Salud," I knew our mission was to help Latinos navigate the complicated health care system," said Collins. "Now, in the second season, I am confident we are creating an amazing movement. Our viewers are changing their lives and spreading the word throughout their communities: access to affordable, quality health care is achievable!"
The series of shows will run through June 8, 2013 on Univision Colorado, KCEC-TV, and will cover a variety of topics, including Medicaid and Child Health Plan Plus, diabetes, immunizations and mental health.
"Tu Salud" is funded by The Colorado Trust.