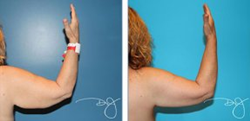 Medical nightmares are all too common when people patronize cut-rate physicians in countries where regulations may be lax and corruption common.
BEVERLY HILLS, Calif. (PRWEB) January 13, 2020
A January 9 article on Daily Mail reports on the harrowing story of 27-year-old mother and Stockholm resident Angelica Isaksen. Ms. Isaksen traveled from Sweden to Turkey for a set of procedures that are referred to as a "mommy makeover" in the United States, which typically include breast augmentation. After the surgeries, her Turkish doctors ignored complaints of excessive chest pain following the procedure, the woman alleges. The gruesome result was that, sometime later, one implant actually protruded from her breast area, requiring immediate treatment. The woman had the implants removed but she had a harder time getting rid of a dangerous and hard to treat MRSA infection. Beverly Hills-based plastic surgeon Payam Jarrah-Nejad, M.D., F.I.C.S., F.A.C.S., aka Dr. J, says that these kind of medical nightmares are all too common when people patronize cut-rate physicians in countries where regulations may be lax and corruption common.
Industrialized democracies like Sweden and the United States are both blessed with strong legal and regulatory systems that prevent many – though not all – of the worst abuses, says Dr. J. For example, the matter of licensing and determining who is qualified to be a physician in the State of California is regulated to ensure minimum levels of safety, such as preventing unqualified and poorly trained practitioners from calling themselves MDs. Of course, he adds, most patients want a lot more than the minimum when it comes to their appearance and their safety.
Dr. J adds that plastic surgery, in particular, is one of the most delicate and demanding of all medical specialties. In the United States, doctors are required to take an additional two years of specialized training before becoming plastic surgeons. Patients should be aware, however, that the same does not apply for doctors who bill themselves as cosmetic surgeons. Board certification, Dr. J adds, is an important later step that shows that surgeons have not only undergone the appropriate training but that they are able to meet the highly rigorous standards of the leading organization of plastic surgeons. The doctor strongly suggests that prospective patients only consider board-certified plastic surgeons. While money is an inevitable concern, patients should also consider the high cost and heartache involved in obtaining the kind of revision procedures required to fix botched plastic surgeries. An outstanding "one-and-done" procedure is always vastly cheaper and, obviously, a lot more satisfying. The truth of the matter, he says, is that there is no better bargain than a procedure with outstanding results; the only way to try to ensure that is by choosing a leading plastic surgeon with a first-rate track record, says Dr. J.
Dr. J's qualifications as a Beverly Hills plastic surgeon double board certified by both the American Board of Plastic Surgery and the American Board of Surgery can be seen online along with testimonials and before-and-after photos. Interested readers can call (310) 228-3151.