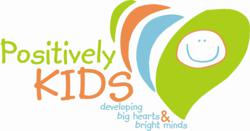 This is sure to be a huge hit! Captain Positive is so loveable and I love the giggles. Developing a sense of humor is very important a this age. I would give it a 10 for sure." Thelma Pate Preschool Owner
San Diego, Ca (PRWEB) November 08, 2012
Positively Kids has done it again with the release of their latest video clip giving Captain Positive fans a sneak peak more of what's to come in the "Be Happy" DVD expected to release in 2013. Kids love singing old classic songs, they especially love teaching others songs they know. In this video clip, Captain Positive sings Twinkle Twinkle Little Star, but doesn't quite know the words, so two adorable girls teach him the song, and it is quite a treat to watch.
Stacey Crumrine Positively Kids founder says "This was such a fun song to produce, there was no rehearsing involved, it was purely natural. The Positively Kids team really wanted to get kids to laugh, have a mood shift, and also let kids see that it is OK to make mistakes, you can even have fun through the process."
Joann Woolley mom of 3 and founder of Sign4Baby said "You know when you mess up and your inner self talk can have you stuck on it? THIS is a great way to be "okay" with messing up! Even thinking it is FUN! I'm working on the preschool class curriculum for Sign4Baby classes and will be including this important lesson shared by Captain Positive!" Preschool owner Thelma Pate says "This is sure to be a huge hit! Captain Positive is so loveable and I love the giggles. Developing a sense of humor is very important a this age. I would give it a 10 for sure."
Mom's have been raving about Positively Kids latest video release Twinkle Twinkle Little Star. Mom of 2 Marissa Mullen from the Merry Mailbox states "An excellent way to practice being positive and laugh along to a familiar tune! The Positively Kids Twinkle Twinkle Little Star song had my son smiling from the very start and chased away all of his grumpies in no time. He couldn't wait to watch it again!" Jen Howard, mom blogger from Ourlifewithkids.com said "I watched Captain Positive's version of Twinkle twinkle little star with my three year old, we LOVED it! As soon as it was over she said "I want to watch another one! I like it, it's SO silly!" I'm looking forward to watching even more of your videos with her."
The Captain Positive Series, part of the Positively Kids line of multi-media entertainment products, teaches children the power of positive thinking. After the release of their award winning music album "Be Happy", and popular single release "The ABC Song", Positively Kids has released several videos on their You Tube channel that have been increasingly popular among fans, celebrities, educators, caregivers and psychologists.
Founded in 2010 in San Diego by mom Stacey Crumrine, Positively Kids brings parents, caregivers, and educators many tools that they can give to the precious little minds for maximum positive impact. Positively Kids weaves its "Captain Positive" character, the super-hero of positive thinking, through games, CDs and DVDs like "Captain Positive: Be Happy", as a means of preparing kids for the years and challenges ahead and arming them with a positive attitude to carry throughout their lives. The "Captain Positive" products use a fun eclectic musical collection that parents and kids both love, all while delivering positive messages and teaching the power that positive thinking can have throughout their lives.
You can find the Twinkle Twinkle Little Star video on You Tube http://www.youtube.com/watch?v=RazLRSKv7l8
To learn more about Positively Kids visit: http://www.positivelykids.com or visit their Facebook page https://www.facebook.com/positivelykids.dvd