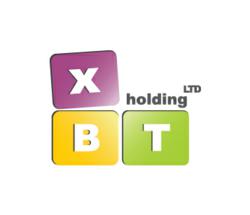 The delivery speed of content requested by the customers directly impacts sales and a company's bottom line.
Dallas, TX (PRWEB) December 05, 2012
Universal CDN (UCDN), a U.S.- based high-performance content delivery network, recently was created as a subdivision of the global hosting and network solutions provider XBT Holding Ltd. Since launching last spring, UCDN has moved swiftly toward fulfillment of its goal to provide the world's highest-speed content transfer..
Konstantin Bezruchenko, chief technical officer of XBT Holding Ltd., said XBT created UCDN to feed the world's hungry Internet users and deliver profit increases to providers. "The delivery speed of content requested by the customers directly impacts sales and a company's bottom line," he said.
"Users' need for speed is stronger every year," Bezruchenko explained. "The two-second rule in Forrester's 2009 research is no longer valid. Customers don't want to wait more than 500ms to get content. We aren't afraid of this reality. In fact, we've met the challenge of speed head-on. We're building a super-charged, highly effective, state-of-the-art content delivery network to help our clients satisfy the expectations of their most ravenous data-users."
UCDN soon is expected to provide some of the industry's lowest minimum load times and highest performance levels for global customers. UCDN's globally distributed network allows the company to eliminate even barely perceptible delays in delivery of static and rich media content to diverse geographical locations.
UCDN's private backbone has connections to major Tier 1 providers worldwide and direct exchange with more than 1,000 user networks. The network spans the globe with 12 points of presence (PoPs) embracing three continents: North America, Europe and Asia. Every network point is strategically located in the world's key data interchange. Intuitive mapping technology efficiently routs content from the nearest possible location to the user.
According to Bezruchenko, this type of network architecture ensures reduced bandwidth costs, snappy response times and avoidance of digital traffic jams.
Bezruchenko added, "We recently constructed a new network batch that connected the U.S. and Europe with Singapore. This presents a great opportunity to end-customers pursuing new markets in Asia Pacific. XBT Holding is strategically focused on emerging markets, and we will continue broadening our offering in this region." He said UCDN outperformance of forecasts in operational effectiveness is expected to continue.
Rajesh Mishra, chief financial officer of XBT Holding Ltd., said the rapid increase in bandwidth sold has resulted in generous profits and signed contracts with leading enterprise-level customers for additional services. In 2013, UCDN plans to maximize ROI and attain a five-fold turnover increase. Mr. Mishra said, "We fully realize this is an ambitious financial target, but we have confidence that ongoing infrastructure advancements will make it happen."
The UCDN technical team currently is working on six new caching locations, with completion expected by the end of 2012.
About Universal CDN
UCDN, a subsidiary of XBT Holding Ltd., is a high-performance worldwide content delivery network serving static and rich media files through a private backbone spanning across North America, Europe and Asia. Based in Dallas, Texas, in the United States, UCDN has 12 points of presence in the world's fastest Internet exchanges to reach the most remote geographic locations in milliseconds. UCDN provides seamless reach to global audiences and brings digital media content delivery to a new level of quality. For more information, please visit UCDN at http://ucdn.com.
About XBT Holding
XBT Holding Ltd. is a privately owned global hosting and network solutions provider. Enterprise customers in all data-intensive sectors rely on XBT's international expertise for a comprehensive portfolio of services, including managed hosting, dedicated servers, colocation, shared and VPS hosting, high performance network services, business continuity, storage and security. The company operates in five carrier-neutral data centers and 12 points-of-presence in the United States, Europe and Asia, with all facilities connected by a worldwide proprietary network. XBT manages more than 12,000 servers throughout its six subsidiary companies and partners with most of the major Tier 1 networks to ensure high-speed international connectivity up to 1,000 Gbps. Founded in 2005, XBT has operating offices in seven countries and is now one of the fastest-growing companies in the Internet infrastructure industry. Visit XBT online at http://www.xbt.com.