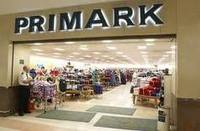 (PRWeb UK) October 14, 2010
The new store Primark is planning to build will be located on Princess Street, at the heart of Edinburgh, and will provide more than 600 jobs to the Scottish economy. This development will cost around £30 million and Primark has already asked Edinburgh City Council for help to assist with the recruiting process by recommending some of the people who have been for long time out of work. This initiative is thought to be a great idea in order to get many people who have been unemployed for a very long time, back into work.
"We certainly need more initiatives like this. There are many people in the UK who are trapped by the lack of experience and long term unemployment. They need this sort of help in order to develop their skills and feel they are contributing to the society with their work" said the Managing Director of UK Knack Group Recruitment Consultancy.
The Council has agreed to provide training to those people who have difficulties finding a job before they recommend them to Primark when the time comes to hire the staff they will need. This is a new approach that council chiefs have adopted in order to build much closer links with companies that move into the city.
People who do not have any retail experience will benefit from an initiative of the Council. The Council is prepared to recommend any interested person to the city's retail skills academy in order to get the training they need for the positions Primark will advertise.
Primark initiative not only will boost the job market in Edinburgh but it will also help many long term unemployed people to get a job that otherwise would be very difficult to get.
About The Uk Knack Group
Built on decades of experience the Knack team consists of some of the most experienced professionals in the UK and abroad who have helped thousands of businesses and people to be more successful.
Press release distribution by Reputation 24/7. Online PR, Reputation Management and Online Reputation Management. The Uk Knack Group
# # #