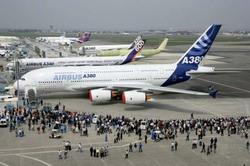 This is great news for young people looking to gain the right skills in order to work in the aircraft technology industry
(PRWeb UK) October 25, 2010
The Advanced Composite Training and Development Centre in Broughton has officially opened, and will be training thousands of apprentices in Airbus new wing technology as well as the use of new lightweight materials. According to the UK Knack Group, these new apprentices will learn how to grow with changing technology and implement new ideas to contribute to the industry.
"This is great news for young people looking to gain the right skills in order to work in the aircraft technology industry" said the Managing Director of The Uk Knack Group, the executive career consultancy based in Leeds.
The new training centre is a unique area which specializes in the development of wing technology specifically for the new Airbus A350 XWB.
The Managing Director of UK Knack Group mentioned in a recent interview that the Welsh Assembly has invested over £28m into the site in order to assist the corporation in its technological advances. In an ever changing industry such as the aircraft technology industry, training students in this new technology is essential not only to the company's growth, but to creating world class aircraft world-wide.
"Students will play a very important role in the creation of world class aircraft, as they are the key link in the whole process of the production. They need to gain the right qualifications in order to compete in the job market and Training Centres like this brings all the opportunities young people need for their professional formation" commented the Manager Director of Uk Knack Group
About The Uk Knack Group
Built on decades of experience the Knack team consists of some of the most experienced professionals in the UK and abroad who have helped thousands of businesses and people to be more successful.
Press release distribution by Reputation 24/7. Online PR, Reputation Management and Online Reputation Management. The Uk Knack Group.
###