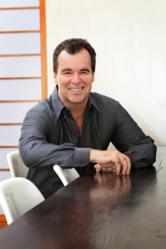 those who have embraced the strategies that I teach, who have learned how to invest in property with no deposit or bank involvement, things can be very very different
London, England (PRWEB) March 05, 2013
On 22 February, credit agency Moody's stripped Britain of its AAA credit rating. It is a move that property investment expert, Rick Otton, believes will further impact the ability of everyday UK residents to enter the housing market via the banking system.
The Sun newspaper has reported that Moody's decision was based on the British government's inability to reign in the country's debts, and that a that any reversal in the rating was unlikely to occur until 2016.
"The British people won't notice an overnight difference in their everyday lives, but as the months tick by the impact on the housing market could be dramatic" said Mr Otton. "A big picture scenario is that it will cost more to finance business operations in the UK, so companies may move offshore, local jobs will be lost, and some people will be unable to meet their home loan repayments."
Mr Otton says that, for people who are at the mercy of he banks, when this happens they believe that their property options to be limited. If they cannot meet their mortgage payments, they will either need to sell their homes, often at a loss, or default on their mortgage.
"But for those who have embraced the strategies that I teach, who have learned how to invest in property with no deposit or bank involvement, things can be very very different" he said. "When you are buying and selling on your own terms, and negotiating directly with people and not institutions, external influencers like Moody's credit rating just don't matter."
Mr Otton, a property master who has been mentoring UK residents for 10 years on how to make money in property, has recently shared his strategies on a webinar, which is now free for all to access.
Details are at RickOtton.co.uk
To celebrate his 10th Anniversary of being a UK property mastermind, Mr Otton is hosting a 3 day property investment conference in Maidenhead, in April. Details are at: RickOtton.co.uk
About Rick Otton
Rick Otton has spent decades making money by snapping up inexpensive real estate and putting it to work building wealth. In 2013 he marks the 10 year anniversary of sharing his property options strategies to everyday men and women in the UK.
He is the founder and CEO of We Buy Houses, which operates in the U.S., U.K., Australia and New Zealand putting his strategies to work every day.
Otton received his start in alternative real estate investment in 1991 and within a year acquired 76 properties. In the following years, he made a fortune using his low-risk, high-reward strategies to inexpensively acquire real estate.
These days Mr Otton shares his progressive property strategies as a real estate educator, teaching others how to buy and sell real estate without cutting banks and other middlemen in on the deal.
In 2008 Rick revealed his strategies in the United Kingdom and became the creator of 'Houses for a Pound'. Otton has been featured in a variety of television programs and magazines.
Mr Otton's UK property investment webinar replay can be heard, free of charge, at RickOtton.co.uk