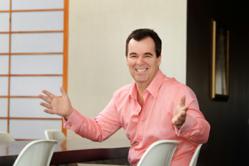 the AAA downgrade in itself is a massive blow to the government, and one that many analysts are predicting will not change until 2016 at the earliest
(PRWEB) March 12, 2013
Two recent announcements have collided to create what Rick Otton says is a media-driven air of doom and gloom around UK property investing. But, as with most challenging scenarios, there is a flip side that takes creative thinkers forward, and this, he says is the case in Britain today.
"In recent weeks the Government announced that Britain had constructed fewer homes than the benchmark necessary to house citizens and stimulate the economy - that was announcement number one" said Mr Otton. "And over the top of this was the shocking announcement that credit agency Moody's had downgraded Britain's credit rating from the AAA status it has held since 1978."
"So its not surprising really that the media would have a field day - the AAA downgrade in itself is a massive blow to the government, and one that many analysts are predicting will not change until 2016 at the earliest."
2013 marks the 10 year anniversary of Mr Otton sharing his strategies that have helped otherwise disenfranchised become property investors. He now urges people to take a good look at the real estate market and to learn more about the strategies he teaches for investing in property with no deposit.
Mr. Otton pioneered the use of property options in the UK and is well known for his 'Buy A House For A Pound' strategy.
He is the first to admit that his techniques are unconventional, but it is his innovative approach that has allowed everyday people to learn how to invest in property with no deposit.
Resources Freely Available Now
Mr. Otton is holding a 3 day real estate investing conference in Maidenhead, UK, in April where he will delve into the intricacies of his strategies. However, right now he has several resources that are available without charge to those wanting to learn more.
The first is access to the recording of a webinar he recently conducted, which illustrates the opportunities available for wealth creation by instigation property deals. Details for this are available at:
The second is an information-rich Power Property Profits Pack, which is also available at no charge, and is a digital download. To access this visit http://www.RickOtton.co.uk
About Rick Otton
Rick Otton has spent decades making money by snapping up inexpensive real estate and putting it to work building wealth. In 2013 he marks the 10 year anniversary of sharing his property options strategies to everyday men and women in the UK.
He is the founder and CEO of We Buy Houses, which operates in the U.S., U.K., Australia and New Zealand putting his strategies to work every day.
Otton received his start in alternative real estate investment in 1991 and within a year acquired 76 properties. In the following years, he made a fortune using his low-risk, high-reward strategies to inexpensively acquire real estate.
These days Mr. Otton shares his progressive property strategies as a real estate educator, teaching others how to buy and sell real estate without cutting banks and other middlemen in on the deal.
In 2008 Rick revealed his strategies in the United Kingdom and became the creator of 'Houses for a Pound'. Otton has been featured in a variety of television programs and magazines.
Mr. Otton's UK property investmen t webinar replay can be heard, free of charge, at RickOtton.co.uk