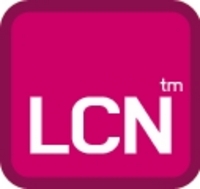 London, UK (PRWEB) September 2, 2008
Nominet, the registry that manages the .uk top level domain, announced that the .uk domain name register has passed the seven million mark. This registration marks significant growth in the registry with an extra one million domain names since July 2007.
Phil Kingsland, director of marketing and communications at Nominet, comments: "We are pleased to see that the .uk registry is growing year on year. This, coupled with the high level of consumer trust in .uk emphasises the value of businesses having a .co.uk domain name. It has become a key element of a UK-based company's brand identity."
A recent survey of 2,352 Internet users, carried out by Opinion Matters, further emphasised the high level of consumer trust that internet users have towards .uk extensions, reporting that British Internet users are six times more likely to choose a .uk rather than .com address when looking for information via an Internet search engine.
Mark Boost, Managing Director, LCN.com, a leading UK domain registration company, noted: "Over the recent years we have seen a sizable increase in co.uk domain registration numbers as commercial businesses, non-profit organisations, and, bloggers who want to highlight their unique British web identity snap up .uk domain name extensions."
Boost further highlights: "There has also been increased trends of .uk domain extensions registered by international companies wishing to both protect their brand by preventing others from cyber-squatting on domain names similar to their own, and, to allow them to develop unique brand identities and product offerings within the UK market."
Tootsdrivingschool.co.uk, became the 7th million .uk domain registered. Michelle Taylor, registrant of the site stated: "We chose a .uk domain name to give the web site a local feel underlining our UK basis. A .uk site is something our customers recognise and trust, which means they are more likely to visit our site and book driving lessons."
For more information, or to register your .uk website name, visit http://www.lcn.com/co_uk_domain_names.
###