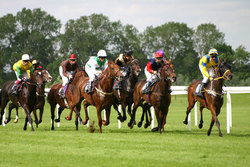 Ireland is going through very difficult moments and this news comes as a bit of comfort to their economy
(PRWeb UK) November 22, 2010
UK Knack Group has learned that Paddy Power, the well known Irish bookmaker, will create some 500 new jobs in Ireland. This comes as great news, especially now that the country is going through its worst moment since the recession and financial crisis started.
The new jobs will increase the number of staff that Paddy Power employs in Ireland to 2210. The expansion of the retail network in the UK will have as a consequence the creation of 810 jobs. And in Australia Paddy Power will also create new jobs, a total of 130.
"Ireland is going through very difficult moments and this news comes as a bit of comfort to their economy" said the Managing Director of the executive careers consultancy UK Knack Group.
The expansion Paddy Power is having in Australia also benefits the Irish economy, as they pay on all their telephone and internet betting profits corporation tax in Ireland.
Although the Irish economic situation and conditions are very challenging for any business right now, Paddy Power has seen an increase of their retail activities both internationally and within the UK. They have been performing quite well since 1 July, including their telephone and online operations. The steady and strong growth in the Paddy Power Group profitability during the first half of the year has continued into the second one.
UK Knack Group agrees that the creation of more jobs within a big company such as Paddy Power is good news for all the people out there looking for the opportunity to get a job. More initiatives like this are needed in order to recover from the economic crisis.
About The UK Knack Group
Built on decades of experience the Knack team consists of some of the most experienced professionals in the UK and abroad who have helped thousands of businesses and people to be more successful.
###