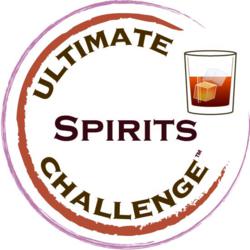 The increase in entries we've had for Ultimate Spirits Challenge each year is a testament to suppliers who appreciate our meticulous attention to rating and scoring their products.
New York, NY (PRWEB) March 21, 2013
Ultimate Beverage Challenge's (UBC) fourth annual Ultimate Spirits Challenge was held at state-of-the-art Astor Center in New York City on March 11-15, 2013. Today, Ultimate Spirits Challenge (USC) proudly announces this year's Chairman's Trophy winners and Finalists in more than 30 spirits categories, including USC's first 100-point score that honors Highland Park 25 Years Old Single Malt Scotch Whisky from Orkney.
Ultimate Spirits Challenge 2013 had a record number of entries, up 8% from last year, from more than 70 companies and 30 countries around the world. This year's entries likewise included more craft spirits than ever before and an extraordinarily high standard of spirits across all categories.
Led by UBC Founder and Judging Chairman F. Paul Pacult and Judging Co-Chairman Sean Ludford, the judges included many of the world's most famous distilled spirits authorities, award-winning authors, spirits buyers, journalists, educators, bar owners and consultants. The judging panels rated the distillates on the 100-point scale, using USC's innovative multilevel evaluation system, which renders the industry's most unassailable results. This remarkable super-group of experts named 33 Ultimate Spirits Challenge Chairman's Trophy winners and 151 Finalists. Judges for USC 2013 were F. Paul Pacult, Sean Ludford, Jacques Bezuidenhout, Tad Carducci, James Conley, Dale DeGroff, Jim Meehan, Dan Nicolaescu, Steve Olson, Julie Reiner, Jack Robertiello, Jennifer Simonetti-Bryan, MW, Katie Stipe and David Wondrich.
Says UBC founder F. Paul Pacult, "The increase in entries we've had for Ultimate Spirits Challenge each year is a testament to suppliers who appreciate our meticulous attention to rating and scoring their products. They understand that Ultimate Spirits Challenge also provides them with an array of useful tools to help them build and market their brands, from credible scores to insightful tasting notes to useful point-of-sale materials to our summary guide in Beverage Media."
THE 2013 RESULTS
This year, all spirits rated 85 points and higher are featured on their own detailed results page and include relevant award information, downloadable score icon, tasting note, accolade and bottle image. New this year, USC will also provide a summary page for this year's Award Recipients and Great Values in each category. Because of Ultimate Spirits Challenge's partnership with Astor Wines & Spirits, all spirits that display a shopping cart icon boast a 'click and purchase' option for consumers who can place their order online, with direct delivery to many states in the U.S.
For a complete list of results go to http://www.ultimate-beverage.com/usc2013results/
For downloadable images (hi/lo res) go to http://www.ultimate-beverage.com/2013USCpics
2013 ULTIMATE SPIRITS CHALLENGE CHAIRMAN'S TROPHY WINNERS
VODKA - UNFLAVORED: Tahoe Blue
VODKA - FLAVORED: HOPHEAD Pot Stilled Hop Flavored
GIN: Fords Gin
AQUAVIT: Linie Aquavit
TEQUILA – BLANCO: Milagro Silver
TEQUILA REPOSADO: Siete Leguas Reposado
TEQUILA AÑEJO: IZKALI Añejo
TEQUILA EXTRA AÑEJO: Casa Sauza XA Edición Limitada Extra Añejo
MEZCAL: Del Maguey Minero
RUM: Brugal Papa Andres
RHUM AGRICOLE: Rhum Clement Grande Reserve 6 Years Old
AMERICAN WHISKEY: Balcones 1 Texas Single Malt
BOURBON: Blanton's Single Barrel Kentucky Straight Bourbon
RYE: Knob Creek Rye
TENNESSEE WHISKEY: George Dickel No. 12
IRISH BLENDED WHISKEY: Jameson 18 Years Old
IRISH POT STILL WHISKEY: Redbreast 15 Years Old
IRISH SINGLE MALT WHISKEY: Tullamore Dew 10 Years Old
SCOTCH BLENDED MALT WHISKY: Haig Supreme 1627 12 Years Old
SCOTCH BLENDED WHISKY: Royal Salute 21 Years Old
SCOTCH SINGLE MALT WHISKY*: Highland Park 25 Years Old (100 points)
CANADIAN WHISKY: Caribou Crossing Single Barrel
ARMAGNAC: Delord 30 Years Old 1981 Bas-Armagnac France
CALVADOS: Boulard XO Calvados France
COGNAC: Hardy XO Cognac France
GRAPPA: Bocchino Riserva Carlo Bocchino Grappa Italy
PISCO: Barsol Supremo Mosto Verde Pisco Peru
FRENCH BRANDY: St-Rémy Réserve Privée
SPANISH BRANDY: Cardenal Mendoza Brandy de Jerez
AMERICAN BRANDY: E & J XO
SHOCHU: Iichiko Frasco Barley
LIQUEUR: La Muse Verte Absinthe
APERITIF: Lillet Jean de Lillet 2009
*Signifies Ultimate Spirits Challenge's first 100 point rated spirit.
For the first time, a selection of 24 products from China were submitted as a group for assessment by a special Ultimate Spirits Challenge panel of judges, the results of which can be found at http://www.ultimate-beverage.com/special-evaluation/.
Ultimate Spirits Challenge…not like any other competition and doesn't want to be.
Next 2013 Challenge: Ultimate Wine Challenge, June 3-7, 2013. Click here for more information.
ABOUT ULTIMATE BEVERAGE CHALLENGE
Ultimate Beverage Challenge (UBC) provides expert evaluation of wines and spirits for producers, importers and marketers through its two innovative annual competitions – Ultimate Spirits Challenge and Ultimate Wine Challenge. Based on exacting standards, expert judges and rigorous methodology, UBC raises the standards of spirits and wine evaluation and supplies ratings and accolades to help companies build their brands with buyers, both industry and consumer. UBC partners are F. Paul Pacult, Sue Woodley, Sean Ludford and David Talbot. Challenge results from 2010, 2011, 2012 and 2013 as well as event photos, videos and press coverage can be found at http://www.ultimate-beverage.com.
Ultimate Beverage Challenge inquiries: info(at)ultimate-beverage(dot)com, 1-347-878-6551
Facebook: http://www.facebook.com/UltimateBeverageChallenge
YouTube: http://www.youtube.com/user/ultimatebeverage
###