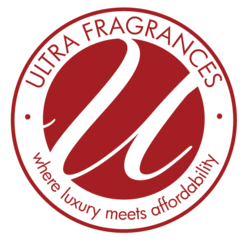 As a premier online retailer of designer fragrances, beauty, skin care, and hair products, Ultra Fragrances is poised to help make a difference.
San Jose, CA (PRWEB) April 10, 2012
Ultra Fragrances is teaming-up with Botanolution Skincare to help raise funds and awareness for autism care and research at Lucile Packard Children's Hospital at Stanford.
As a premier online retailer of designer fragrances, beauty, skin care and hair products, UltraFragrances.com is poised to help make a difference. Together with Botanolution, they will be donating one hundred percent of proceeds from the sale of Kaleb's Potion to Lucile Packard Children's Hospital. Funds raised will support the research work of Antonio Hardan, MD, Director of the Autism and Developmental Disabilities Clinic at Packard Children's and Associate Professor of Psychiatry at the Stanford School of Medicine.
Autism is a subject close to the CEO and Founder of Botanolution, Jennifer Tran. When her son was diagnosed with autism, she started looking for possible remedies and learned of the calming properties of dead sea salt and epsom salt. She then created her own bath salt mixture. "I decided to name this product Kaleb's Potion, after my son. I felt it has been very effective for him. He is now more relaxed and calm. That's when I decided it was my calling to help others looking for natural and affordable remedies for their health ailments," she explains.
The US Department of Health and Human Services defines autism as "a broad group of developmental disorders characterized by impaired social interactions, problems with verbal and nonverbal communication, and repetitive behaviors, or severely limited activities and interests." According to the Centers for Disease Control and Prevention (CDC), roughly 1 in 110 American children suffer from autism.
Many families are struggling to come to terms with autism and the challenges associated with it. Ultra Fragrances is proud to be supporting Lucile Packard Children's Hospital and this important cause. This promotion will run until August 21, 2012. Consumers can help make a difference by visiting http://www.UltraFragrances.com and purchase Kaleb's Potion to help raise funding for Lucile Packard Children's Hospital .
About Ultra Fragrances Inc.
Ultra Fragrances is where luxury meets affordability. It is a one stop online destination for carefully selected, prestigious, and top-selling beauty must-haves available at affordable prices. Since 2005, they have carried the largest and widest inventory of discount fragrances, cosmetics, hair, and skin care products. Among the vast selection of luxurious brands they offer are Gucci, Dolce and Gabbana, Cartier, Creed, Donna Karan, La Prairie, Burberry, Philosophy, Zirh, Calvin Klein, Aramis, Lacoste, Versace, Bliss, theBalm, and more. Ultra Fragrance offers a secure and hassle-free shopping experience which guarantees fast and reliable worldwide shipping, right to your doorstep. Their beauty blog features product reviews and recommendations that help consumers choose the best beauty products or fragrances to fit their lifestyle. Visit http://www.UltraFragrances.com for the latest trends and most-talked about beauty finds.