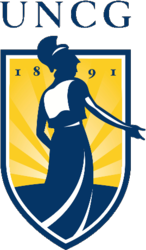 We want students to have an understanding of what it takes to collaborate effectively across international borders so we can prepare them for what's to come.
Greensboro, NC (PRWEB) March 11, 2013
This month, a record-breaking 3,200 students from 84 universities in more than 40 countries are participating in UNCG's X-Culture Project, an initiative to prepare a new generation of workers for the demands of a global marketplace. It is the highest enrollment in the program's two-year history.
The X-Culture Project matches students in international business courses at participating universities with their counterparts in other countries. Working together in small virtual teams over a four-month period, students create joint proposals that address complex issues and opportunities faced by today's multinational corporations. They learn the basics of market analysis and business plan development, as well as best practices for working with colleagues across countries and cultures.
A business student at UNCG, for example, might partner on a project with students at Vilnius University in Lithuania, Koc University in Turkey, KNUST School of Business in Ghana, Rikkyo University in Japan, the Parsons Paris Art and Design School and Mexico's Ciencias Económico Administrativas Universidad de Guadalajara.
"The workplace is going global, and increasingly individuals find themselves participating in workgroups that are dispersed around the world," says Vas Taras, professor in the UNCG Bryan School of Business and Economics and creator of the X-Culture Project. "We want students to have an understanding of what it takes to collaborate effectively across international borders so we can prepare them for what's to come."
Though many of the projects students tackle involve theoretical business issues, increasingly companies from around the globe are bringing real-world challenges to the program. Two examples: Gramedia, Indonesia's largest media conglomerate, requested help with ideas for new products and new markets that could reduce the company's reliance on revenue from paper-based magazines and books. Innospark, a Lithuanian developer of creative educational toys, sought help in developing a digital media marketing strategy for its Edu2 product line.
The Origins of the X-Culture Project
The idea for X-Culture originated in 2010 as Taras prepared to teach a new International Business course at UNCG. He thought it would be a good idea to partner with a professor in another country so students could work in virtual teams and experience the challenges of international collaboration firsthand.
When he emailed colleagues in the Academy of International Business to see if he could elicit interest, the response was overwhelming and the X-Culture Project was born.
"X-Culture was the right idea at the right time," Taras says. "Just a few years ago, a project of this scope and scale would not have been possible without significant funding to underwrite costly online collaboration and performance monitoring tools. But today with the ready availability of Google Docs, Dropbox, Facebook groups, online video chat and other free collaboration resources, teams can work together easily regardless of where they are based."
Research on Its Effectiveness
Taras and his global colleagues have conducted a comprehensive evaluation of the X-Culture project that shows it is highly impactful. Data involving 4,000 students in more than 30 countries indicates that participation:

Leads to positive changes in attitudes about those from other cultures
Promotes cross-cultural collaboration skills
Drives positive changes in behaviors and performance
Impacts how satisfied students are with their courses
A paper summarizing the research findings has been submitted to the Academy of Management Learning and Education for publication.
To Find Out More
Each X-Culture Project session is open to MBA and undergraduate business classes, as well as to employees of multinational corporations and others who aspire to work effectively in a global environment. For more information on the program and how to participate, visit http://www.x-culture.org.