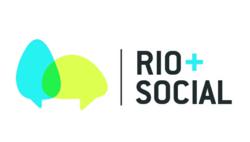 Washington, DC (PRWEB) June 01, 2012
Today the United Nations Foundation, Mashable, 92nd Street Y, Ericsson, Energias de Portugal (EDP), LiveAD, and Planeta Sustentável announced new speakers whose voices will ensure the Rio+Social conversation is heard around the world. The addition of these new voices will bring dynamic perspectives to an event that will shape the way we think about sustainable development and map our vision for the next 20 years.
Rio+Social will take place June 19 on the eve of the UN Conference on Sustainable Development – Rio+20 – and will bring together thought leaders, issue experts, corporate innovators, digital media gurus, global advocates, and other prominent voices to engage in unique high-level conversations about sustainable development. Utilizing social media platforms, Rio+Social will connect the live audience in Rio with global citizens online to discuss ways to harness technology and digital media to power sustainable growth.
The following new speakers will lend their expertise on stage at Rio+Social:

Richard Branson, Founder, Virgin Group and Virgin Unite
Fernando H. Cardoso, Former President of Brazil, Member, The Elders
Gunilla Carlsson, Minister for International Development Cooperation, Ministry for Foreign Affairs of Sweden
Helen Clark, Administrator, United Nations Development Programme (UNDP)
José María Figueres, President, Carbon War Room, Former President, Costa Rica
António Guterres, United Nations High Commissioner for Refugees (UNHCR)
Daniela Mercury, United Nations Children's Fund (UNICEF) Brazil National Ambassador
Kumi Naidoo, Executive Director, Greenpeace International
Timothy E. Wirth, President, United Nations Foundation
Muhammad Yunus, Founder, Grameen Bank
These new additions to the line-up join previously announced speakers: Michelle Bachelet, Executive Director, UN Women; Fábio Barbosa, CEO, Abril Group; Dr. Gro Harlem Brundtland, Former Prime Minister of Norway, Former Director-General of the World Health Organization, Member, The Elders; Pete Cashmore, Founder & CEO of Mashable; Ertharin Cousin, Executive Director, World Food Programme (WFP); Fabien Cousteau, Ocean Explorer and Founder, Plant a Fish; Sergio Fernandez de Cordova, Founder, Pvblic Foundation, Developer of Public-Private Partnerships; Ricardo Guimarães, CEO and Founder, Thymus Branding; Luciano Huck, TV Host and President, Instituto Criar de TV, Cinema e Novas Mídias; Kate James, Chief Communications Officer, Bill & Melinda Gates Foundation; Florian Jürgs, Co-Founder and CEO, Kuuluu; Thorsten König, Co-Founder and CMO, Kuuluu; Anthony Lake, Executive Director, United Nations Children's Fund (UNICEF); Ronaldo Lemos, Creator, Overmundo, Director, Center for Technology and Society, Fundação Getulio Vargas; António Mexia, CEO, EDP; Maura O'Neill, Chief Innovation Officer, USAID; Mary Robinson, Former President of Ireland, Former UN High Commissioner for Human Rights, Member, The Elders; Matthew Shirts, Editor-in-Chief, National Geographic Brazil; René Silva, Founder, Voz das Comunidades; Leonardo Tristão, Business Director, Facebook Latin America; Ted Turner, Founder and Chairman, UN Foundation; and Hans Vestberg, President and CEO of Ericsson.
The discussions at Rio+Social explore the new role of social media and technology in sustainable development. Digital advancements have contributed to increased awareness and more effective calls-to-action worldwide. Rio+Social invites everyone to participate in the Rio+20 conversations and, more importantly, encourages a discussion about solutions and how people everywhere can get involved.
For more information on Rio+Social, including how to register and how to join the 6-Minute Speech Project, visit http://www.rioplussocial.com.
Tweet this: Unique voices @richardbranson @Yunus_Centre @danielamercury to enliven @rioplussocial conversation on #FutureWeWant. #RioPlus20
About Ericsson
Ericsson is the world's leading provider of communications technology and services. We are enabling the Networked Society with efficient real-time solutions that allow us all to study, work and live our lives more freely, in sustainable societies around the world. Our offering comprises services, software and infrastructure within Information and Communications Technology for telecom operators and other industries. Today more than 40 percent of the world's mobile traffic goes through Ericsson networks, and we support customers' networks servicing more than 2 billion subscribers. We operate in 180 countries and employ more than 100,000 people. Founded in 1876, Ericsson is headquartered in Stockholm, Sweden. In 2011 the company had revenues of SEK 226,9 billion (USD 35.0 billion). Ericsson is listed on NASDAQ OMX, Stockholm and NASDAQ, New York stock exchanges.
About EDP
EDP – Energias de Portugal – is a global energy company engaged in the electric utilities and gas sector. EDP is the third largest producer of wind energy in the world and, for the second year running, is the world's leader in the electricity sector of the Dow Jones Sustainability Indexes. EDP Group today serves as a benchmark in the global energy market, as a result of its solid vision for the company and the sector and also a philosophy of growing integration and the pursuit of excellence that is firmly rooted in the EDP culture.
About LiveAD
LiveAD is a creative agency that believes in the potential of relevant contemporary ideas, enlarging them through the integrated use of digital media and PR. It is currently working with the following brands: Nike, Doritos, C&A, Grendene, Multishow, Lacoste, Itau, Ketel One, J&B and Baileys. LiveAD is a member of the Society of Digital Agencies (SoDA), a group made up of the world's key digital agencies. LiveAD has been recognized on Facebook Studio Awards in 2012, Cannes Lions Festival in 2009 and 2010 and 2011 SXSW Interactive finalist.
About Mashable
Mashable is a leading source for news, information and resources for the Connected Generation. Mashable reports on the importance of digital innovation and how it empowers and inspires people around the world. Mashable's 20 million unique visitors and 6 million social media followers have become one of the most engaged online news communities.
About Planeta Sustentável
Planeta Sustentável generates information about sustainability in 38 magazines and dozens of websites, books, maps, large and small events, courses and apps. It was launched by Editora Abril, the largest publisher in Brazil, in 2007. It reaches 21 million readers across different age and social groups and is recognized as the most influential sustainable platform in the Portuguese language.
About United Nations Foundation
The United Nations Foundation builds public-private partnerships to address the world's most pressing problems, and broadens support for the United Nations through advocacy and public outreach. Through innovative campaigns and initiatives, the Foundation connects people, ideas, and resources to help the UN solve global problems. The Foundation was created in 1998 as a U.S. public charity by entrepreneur and philanthropist Ted Turner and now is supported by global corporations, foundations, governments, and individuals.
About 92nd Street Y
92nd Street Y is a world-class nonprofit community and cultural center that connects people at every stage of life to the worlds of education, the arts, health and wellness, and Jewish life. Through the breadth and depth of 92Y's extraordinary programs, we enrich lives, create community and elevate humanity. More than 300,000 people visit 92Y's New York City venues annually, and millions more join us through the internet, satellite broadcasts and other digital media. A proudly Jewish organization since its founding in 1874, 92Y embraces its heritage and enthusiastically welcomes people of all backgrounds and perspectives. 92Y is an open door to extraordinary worlds.