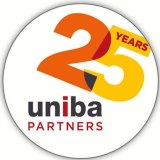 The addition of HUNTERS International Insurance enhances our position in Canada not only as an international platform but as a fully national client service offering."

Quoted by: . Mareen Hüffmeier, UNiBA Partners's Chairman and Executive Director
Toronto, Canada (PRWEB) March 29, 2013
On March 27, HUNTERS International Insurance was pleased to announce that it has accepted the invitation to join UNiBA Partners, one of the world's largest independent providers of risk management, insurance brokering and employee benefits services.
Operating from Brussels, UNiBA Partners is a global platform which, through its broker Partners, assists Clients in over 130 countries around the world. Membership in UNiBA Partners is strictly by invitation only. For over twenty five years, core values of commitment, integrity and trust have stood behind the internal quality standards and best practices to which all Partners must adhere. UNiBA Partners allows its carefully selected broker partners to bring their clients local knowledge, global insurance program support, compliant insurance placement and above all real people responding on the ground real-time.
"We are honoured to be a UNiBA Partner broker and look forward to advancing our clients' interests internationally and supporting our global broker partners in Canada," said Brooke Hunter, President of HUNTERS International Insurance.
In Canada, UNiBA Partners currently enjoys the membership of high-performing partners in Vancouver, being Axis Insurance Managers and in Montreal, being GPL assurance inc. Mareen Hüffmeier, UNiBA Partners's Chairman and Executive Director notes, "The addition of HUNTERS International Insurance enhances our position in Canada not only as an international platform but as a fully national client service offering."
John Wright, President of UNiBA Partners and Principal of Johnson Kendall Johnson in Pennsylvania comments, "In the face of terrific consolidation in the insurance brokerage industry, UNiBA Partners' strategy is to invite sophisticated broker partners that will be continue to be responsive as owner-managers for their clients and our partners for the next twenty years of our mutual success. HUNTERS International Insurance fits."
About HUNTERS International Insurance
Based in Toronto, HUNTERS International Insurance is a full-service insurance brokerage firm for corporations, boards of directors and individuals. HUNTERS' mission is to preserve its clients' prosperity, enterprise and opportunity. They have been doing so for five generations. See http://www.hunterscorners.com
About UNiBA Partners
Based in Brussels, UNiBA Partners is one of the world's largest independent providers of risk management, insurance brokering and employee benefits services through its broker partners in over 130 countries. See http://www.uniba-partners.com