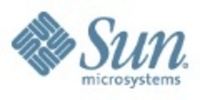 The Network Is The Computer
SANTA CLARA, Calif. (PRWEB) February 13, 2008
JavaOne conference sessions are determined by a panel of Sun employees, along with 35 external reviewers who participate in the selection process. This is the second year external reviewers participated in the content selection process for the JavaOne conference. Based on positive feedback from attendees and potential reviewers, Sun continues to refine the selection process and plans to grow the number of external reviewers for future events.
A sneak preview of some of the accepted sessions, includes:
-- So Many Faces: Web 2.0 XD Experience with JavaServer(TM) Faces and JavaFX(TM) Technology, Flex, and Windows Presentation Foundation - Ray Lai and George Mount; Intuit
-- Mapping Mars - Saadat Anwar, Scott Dickenshied and Eric Engle; Arizona State University
-- Building Secure Mashups with OpenAjax - Jon Ferraiolo; IBM
-- Real-Time Specification for Java(TM) (JSR 1): The Revolution Continues - Bertrand Delsart, Sun Microsystems, Inc.; Mike Fulton, IBM Canada; Doug Locke, Locke Consulting
-- Building Blocks for Creating Location-Based Service and Enterprise Applications on the Java Platform - Adam Grabowski; NAVTEQ
-- Complex Event Processing at Orbitz - Matthew O'Keefe; Orbitz Worldwide
-- Touch UI in Mobile Java Technology-Based Devices - Gorkem Ercan and Aleksi Uotila, Nokia
-- Java Technology Meets the Real World: Intelligence Everywhere - Joe Polastre, Sentilla
Java University(SM) Program
The Java University program is returning as part of the 2008 JavaOne conference and will be held on Monday, May 5, 2008. Only Conference Plus Pass and Java University Program Pass holders can participate in these sessions and all courses are created and delivered by Sun certified instructors. The Java University program will once again begin with a general session and then attendees have the option of taking one full-day course or a selection of two half-day courses. Details are available at: http://java.sun.com/javaone/sf/javauniversity.jsp.
Java University Program full day course:
-- How Java EE 5 & SOA Help in Architecting and Designing Robust Enterprise Applications
Java University Program morning courses:
-- Designing and Implementing Secure Java Technology Web Services
-- Web 2.0: Building Dynamic Websites with Ajax and the Dojo toolkit
-- Developing Portable Java EE Applications with the Enterprise JavaBeans(TM) 3.X API
-- Developing Enterprise Applications with the Spring Framework
-- Rapid Website Development with Groovy and Grails
-- Developing Secure, Interactive Applications Hosted on a Variety of Clients Using JavaFX technology
Java University Program afternoon courses:
-- Filthy Rich Clients and Beyond
-- Web 2.0: Leveraging the Project jMaki and Google Web Toolkits for Rapid Website Development
-- Learning How Java ME Development Works Best for Mobile Devices
-- Developing Java Technology Applications with the Java Persistence API
-- Using the Power of JRuby and Rails to Develop Robust Applications
-- Using Java Card(TM) technology for Applications that Run on Smart Cards and Other Devices
Java University Program bonus evening courses:
-- Turbocharging Application Performance with DTrace
-- GlassFish(TM) Application Server
-- NetBeans(TM) 6 Architecture and its Powerful Plugins
-- OpenSolaris(TM) Project (Solaris(TM) Operating System)
About the JavaOne Conference
Located at Moscone Center in San Francisco, May 6-9, the annual JavaOne conference is one of the leading events for Java technology developers. Established in 1996, the Conference provides technology enthusiasts the opportunity to learn about the latest technology innovations with Java technology, scripting, Open Source, Web 2.0 and more. Developers get hands-on experience with the technology, can network with their peers, and have the opportunity to network directly with technology experts from technology industry leaders. For more information about the JavaOne conference, visit http://java.sun.com/javaone.
About Sun Microsystems, Inc.
A singular vision -- "The Network Is The Computer"(TM) -- guides Sun in the development of technologies that power the world's most important markets. Sun's philosophy of sharing innovation and building communities is at the forefront of the next wave of computing: the Participation Age. Sun can be found in more than 100 countries and on the Web at sun.com.
Sun, Sun Microsystems, the Sun logo, Java, JavaOne, JavaServer, Java University, JavaFX, JavaBeans, GlassFish, NetBeans, OpenSolaris, Solaris and The Network Is The Computer are trademarks or registered trademarks of Sun Microsystems, Inc. in the United States and other countries.