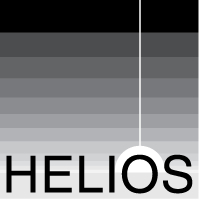 HELIOS "dt sync" provides fast and reliable data syncs to backup or storage server or systems.
Hannover, Germany (PRWEB) March 19, 2013
HELIOS Software today released an enhanced version of its file server command line tools. The new "dt sync" feature enables powerful and reliable sync capabilities to synchronize entire volumes or disks with a single command.
The HELIOS "dt sync" capability is the perfect solution for backup and disaster recovery where, in case of errors or just to access yesterday's files, customers use a second disk or remote storage mounted via NFS to have a second version of their data available.
"Our new 'dt sync' provides fast and highly reliable data synchronization to a backup server or storage system", stated Helmut Tschemernjak, CEO of HELIOS Software GmbH. "The file sync is optimized to run while volumes are online, and only modified files are synchronized, making it very fast for subsequent syncs."
The "dt" synced copy of the data can be published as a regular volume accessible across the Enterprise and departments enabling Mac, Windows, and remote Web clients to easily mount and use the synced data anytime.
The "dt" utilities are part of the HELIOS File Server products EtherShare UB2, PCShare UB2, and WebShare UB2. UNIX files, Mac resources, and Windows file streams are fully supported. Using the new HELIOS "dt sync" utility for any kind of file synchronization offers the critical advantage of maintaining any kind of meta data, including updating the desktop database and Spotlight index.
Features of the new "dt sync" utility include:

Syncing an entire disk to another disk with optional statistics logging
Sync folder-to-folder with full desktop database and Spotlight index maintenance
Support for Mac resource and Windows file streams
Sync to or from NFS mounted storage
A scan-only feature to report file changes
The enhanced "dt" utilities are provided free of charge to customers with a valid HELIOS software maintenance agreement. The update can be downloaded from the HELIOS web site or installed directly via the HELIOS Update Installer.
Features and benefits of the HELIOS file server product range, including HELIOS EtherShare UB2, PCShare UB2, and WebShare UB2, and the add-on products ImageServer UB2, PDF Handshake UB2, and PrintPreview UB2, can be found on the HELIOS web site http://www.helios.de. The "dt" utilities are described in detail in the HELIOS Base manual (http://www.helios.de/support/manuals/baseUB2-e/) on the HELIOS web site.
Smart Ideas for Better Networking
HELIOS UB2 Unbreakable Server Solutions deliver mission critical server solutions to enterprise, government, university, and prepress sites. WebShare, EtherShare, and PCShare provide integrated cross-platform networking for Mac, Windows and Web clients, with advanced file and print server features, and easy remote server administration. HELIOS ImageServer, PDF HandShake and PrintPreview bring high efficiency and advanced capabilities to design, prepress and printing operations.
HELIOS products run on powerful and scalable servers including Apple Mac OS X, IBM AIX, Linux, Oracle Solaris, and Windows systems. HELIOS products provide reliable cross-platform support for Mac, Windows, Web and UNIX-based clients.
Distributors sell HELIOS products worldwide to value-added resellers who provide complete networking solutions to customers. HELIOS also works with many strategic partners that incorporate HELIOS server software to provide powerful third-party archive, asset management and workflow solutions.
Editorial contact:
Germany
Helmut Tschemernjak, HELIOS Software GmbH, Steinriede 3, D-30827 Garbsen, Germany; Tel +49-5131-709320 Fax +49 5131-709325; E-mail: mktg(at)helios(dot)de ; Internet: http://www.helios.com
U.S.A.
Thomas Hallinan, HELIOS Software GmbH, 209-827-2760, mktg(at)helios(dot)de
Bill Gram-Reefer, WORLDVIEW, 925-323-3169, reefer(at)worldviewpr(dot)com