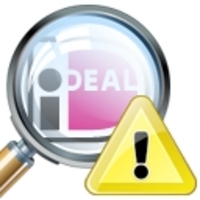 Of all 13,607 web shops only twelve per cent offer sufficient security
Amsterdam, Holland (PRWEB) November 20, 2009
The number of unsafe web shops offering the payment method iDEAL is more rapidly growing than the number of their safe counterparts, as is shown by research from Networking4all, provider of security certificates. Of all 13,607 web shops only twelve per cent offer sufficient security. Provider iDEAL does not care. "That is not our job."
Consumers and even web shop owners are not always aware of this. They assume that a secured transaction is enough. Although iDEAL's payment method may be secured, the other actions on the web shop's site are not. Provider iDEAL is well up on this, but does not take any steps. Worse still, administrator Currence does not seem to care. "The way web shops are secured makes no difference to us. We only provide the electronic payment method. Of course we tell the web shops they should pay attention, but we cannot force them to. That is not our job, but that of the web shop owners themselves", says spokesman Bob Goulooze.
The protection of personal data is legally obligatory. The Dutch Data Protection Authority (Dutch DPA) advises web shop owners to use an SSL Certificate. The Dutch DPA should see to this, but they too say they will only take action in structural cases. However, each case is one too many; the Networking4all research shows that, amongst others, well-known web sites such as that of the Dutch Railway Services (Nederlandse Spoorwegen), theme park Madurodam and Kras.nl have not been secured sufficiently. A malevolent person can easily 'tap' consumers' personal data from these sites. This may have serious consequences for the victims: the interception of data may even result in deliberate theft or identity fraud.
The research also shows that, of the approximately one thousand web shop owners that have joined the home shop association Thuiswinkel.org, only 39 per cent of the web shops with the home shopping hallmark offer a secured connection. Nevertheless, at the beginning of 2009 Thuiswinkel.org demanded that every member be secured from 1 January 2010. Not everyone will be able to meet that deadline, which is why Thuiswinkel.org has postponed it to 1 April 2010. Wijnand Jongen, managing director of Thuiswinkel.org, comments: "If these web shops have not sufficiently secured their sites after that date, they will lose their license." One would expect shops with the home shopping hallmark to have things well organized, since the hallmark is supposed to be issued for good reason.
All in all one could say that in The Netherlands little value is attached to the protection of personal data, neither by a major payment method like iDEAL nor by the Dutch Data Protection Authority. This is something which causes great concern.