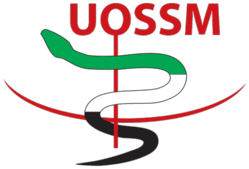 (PRWEB) March 25, 2013
In March 2011, the Syrian people took to the streets in nationwide peaceful demonstrations, demanding freedom and dignity. However, after one month, the Syrian government reacted harshly by deploying the army in an attempt to quell the uprising.
An unprecedented brutal repression was unleashed which resulted in thousands of casualties and wounded and provoked the displacement of thousands more, thereby bringing tremendous suffering on the civilian population.
See:http://en.wikipedia.org/wiki/Syrian_civil_war
Given the deteriorating and catastrophic situation, the UOSSM was set up by the end of 2011, in response to the increasing medical and humanitarian needs of the population.
In doing so, clear emphasis was laid on the strict adherence to the general ethical principles and rules of conduct pertaining to the practice of medicine and on the impartiality of humanitarian and medical assistance.
With the escalation of violence in the past months, the Syrian conflict has evolved into an armed confrontation, leading to a sharp increase in the number of people in need of urgent medical care. This new development has put an additional burden on the Syrian health system, including the UOSSM, forcing the medical relief organizations to expand their efforts in order to adapt to the fast changing needs of civilians all over Syria.
http://en.wikipedia.org/wiki/Syrian_civil_war
As a consequence, the UOSSM's humanitarian tasks and responsibilities had to be extended to include general health and relief missions in addition to providing emergency medical care.
Currently, millions of Syrians are facing difficult access to health facilities and are suffering from the lack of medication - including specific medication needed for the treatment of chronic diseases and cancer therapies - and from inadequate and irregular vaccinations, undernourishment and inaccessibility to clean water resources.
As one of the most active health relief organizations for Syria, the UOSSM is completely dedicated to providing health and humanitarian aid for all people in need across Syria, irrespective of their political affiliation, religion or ethnic background.
UOSSM's main priority is to save lives in times of crisis and to help rebuild shattered health services. UOSSM's projects and services are equally distributed in all regions inside Syria and in the refugee camps, in adherence to the basic principle stating "the right and access to medical care for anyone seeking help". UOSSM affirms its neutrality and professionalism.
Over the last two years, UOSSM's activities and projects have become vitally important for an ever larger sector of the population inside Syria as well as in the refugee camps. This evolving situation demands the stepping up of the relief efforts and the support from the international medical and humanitarian organizations as well as from all governments who respect basic principles of human rights and humanitarian needs.