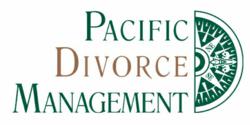 "We (PDM) see divorce not as a battle to be fought, but as a problem to be solved through teamwork of the parties along with the guidance of their attorneys, divorce financial planning experts, and counseling professionals."
San Diego, CA (PRWEB) May 14, 2013
Divorce usually only grabs headlines when the nation's wealthiest battle it out in court, but this has not been the case for the divorce consultants of Pacific Divorce Management. Since its founding in 2001, Pacific Divorce Management has grown to become a leader in the financial planning, tax and strategic aspects of divorce; and as a result PDM has been grabbing headlines of its own. Initially starting out as a subsidiary of Pacific Wealth Management, Mark Hill and Justin Reckers saw too many divorces result in terrible financial outcomes as a result of poor financial planning. The need for financial advice, settlement analysis and decision coaching during the course of divorce, they realized, was incalculable.
Currently serving San Diego and Southern California, PDM has grown to dominate the lion's share of its local market. The team that comprises PDM is recognized nationally as experts and is consulted by a vast range of colleagues regularly. Both Hill and Reckers often contribute as experts to countless national news agencies, such as CNN and the Wall Street Journal.
It is this wealth of expertise and success that has led PDM to partner with Upside Group Franchise Consulting to bring the Pacific Divorce Management experience across the United States. The good people of PDM believe they can completely change the unfortunate way most people handle and perceive divorce.
"We (PDM) see divorce not as a battle to be fought, but as a problem to be solved through teamwork of the parties along with the guidance of their attorneys, divorce financial planning experts, and counseling professionals."
With the desire to bring this unique service to as many people as possible, Pacific Divorce Management turned to Upside Group Franchise Consulting. While vetting other franchise consultants, Justin Reckers explained, "We realized how important it would be to have more of a boutique feel, so we wouldn't get stuck with a big box product." Undoubtedly, with the help of Upside Group Franchise Consulting, Pacific Divorce Management is poised to completely change our national perception of divorce by empowering their clients with the knowledge and guidance most lack in the divorce culture of today.
Upside Group Franchise Consulting is a full service, boutique franchise consulting firm with offices across the country. They have a handpicked, professional staff with decades of franchise experience from all disciplines of the franchise industry. Upside Group Franchise Consulting offers their clients a full suite of franchise services including innovative franchise marketing programs, outsourced franchise sales, franchise sales training, franchise lead screening, franchise manuals, franchise marketing collateral, and award winning web design. Headquartered in Scottsdale, Arizona, Upside Group Franchise Consulting regularly speaks at International Franchise Association events and the American Bar Association, serve as contributing writers for several franchise industry publications and have instructed at Nova University, the nation's leading institution for higher education in the franchise industry.
To learn more, please visit: http://www.upsidefranchiseconsulting.com