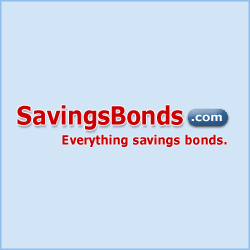 Many Use The Service Hoping To Find A Lost Treasure Even If They Are Not Sure They Ever Owned A Savings Bond
Spring Lake, New Jersey (PRWEB) March 13, 2013
U.S. Savings Bonds could be the pot of gold for many Americans this St. Patrick's day, according to SavingsBonds.com. However, recovering proceeds from lost, stolen, destroyed or even forgotten about U.S. Savings Bonds, requires more than a little Irish luck. It requires filling out and submitting a form to the U.S. Treasury Department.
Over $15 billion worth of savings bonds have reached final maturity and have not been cashed in. Thousands of Americans may not even be aware that they own any of these bonds.
SavingsBonds.com has updated it's online Lost Bond Service to help individuals expedite the recovery U.S. savings bond. Many use the service hoping to discover a lost treasure even if they are not sure they have ever owned a bond.
Individuals simply fill out the required information on the lost bond form on the companies website. A SavingsBonds.com representative prints out and reviews the form. Specific recommendations are indicated, if necessary. The paper form is then mailed to the applicant for appropriate signatures. A pre-printed envelope is also included to mail the signed form directly to the U.S. Treasury Department.
Once the U.S. Treasury Department searches their records, depending on the option selected on the form, the government will send back either the bonds cash equivalent, or a replacement bond, or a response. The good news is that the recipient will receive the exact amount of money for the bond as if it were in their possession the entire time.
"One woman opened up the mail and was thrilled to find a check for over $2,400 from the government," said SavingsBonds.com Founder, Jack Quinn. "She was hoping to replace one $200 U.S. savings bond she thought she lost when she moved. It turned out she had several other bonds she was not aware of, owed to her. She was pleasantly surprised."
Uncle Sam is considered by many to be a leprechaun disguised in a red, white and blue suit, sporting white, not red hair. Over the years, he's brought Americans luck in the form of either the cash equivalent or replacement U.S. Savings Bond(s) that they may have not even known existed. It's like a rainbow leading to a magical lost treasure chest of savings bonds.
About SavingsBonds.com:
SavingsBonds.com is a consumer friendly site offering a free savings bond calculator with a complimentary, personalized, color-coded, Savings Bond Inventory Report and unique reports and services that help bond owners avoid losing money and maximize their investment. The site also offers the most extensive savings bond information center with a non-governmental perspective. Current series EE and I bond rates, lost bond services and re-issue services, links to purchase savings bonds online and popular government forms are also available.
About SavingsBonds.com VIP Membership:
SavingsBonds.com VIP Members receive bi-monthly emailed Alerts! which provide updated cash in values, interest rates and earnings, strategies about current and upcoming financial events, including maturity and taxation issues. The Cash In Report ranks bonds in performance order to eliminate guesswork on which bonds should be cashed in and which ones to hold. Members have 24/7 access to a personalized Bond Inventory Report indicating current bond values, interest rates, timing, taxation and maturity issues, displayed on an easy to understand, color-coded, bond-by-bond report. Optional Bond Tips, along with discounts on lost bond and re-issue services are included. The pro-active, investor friendly service helps avoid possible forfeiture of interest, double taxation and IRS situations, helps investors maximize their savings bond investment and avoid losing money.