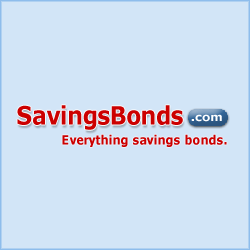 By providing both savings bond and CD interest rate information on one website, SavingsBonds.com has simplified investment comparisons, and saves time.
Spring Lake Heights, New Jersey (PRWEB) March 26, 2013
New certificate of deposit (CD) rate tables are now available at SavingsBonds.com, via a partnership with BankRate.com. Savings bond owners can now quickly compare their own savings bond interest rates to current BankRate.com CD rates on the SavingsBonds.com website.
For decades, savings bond owners have questioned whether they should hold onto their savings bonds, or cash them in and re-invest the bond proceeds into a better performing, similar risk-type investment such as a bank CD.
SavingsBonds.com has made it easy for owners to quickly review interest rate performances for their entire portfolio via the Savings Bond Inventory Report. Once an owner enters and stores all of their information into the complimentary Savings Bond Calculator, an Inventory Report is created and can be printed out.
Cash in values, along with detailed financial information including current and lifetime interest rates for each bond, are displayed on the Inventory Report. The interest rates vary based on when the bond was purchased and the rules, rates and formulas in effect at that time. Bonds can also be ranked in performance order, viewing the higher interest rate performing bonds first, followed by the lower yielding bonds, or visa-versa.
"In the past I never knew if it made sense for me to hold onto my bonds or sell them," says SavingsBonds.com visitor Madeline Reynolds. "By reviewing the Bond Inventory Report to CD rates, I can clearly see that some of my bonds should not be cashed in since they are doing better than any of the CD's that I could buy right now."
By providing both savings bond and CD interest rate information on one website, SavingsBonds.com has simplified investment comparisons, and saves time. Furthermore, owners are often pleasantly surprised to learn that many of their savings bonds, especially the older ones, are earning much higher overall interest rates than any CD's available.
About SavingsBonds.com:
SavingsBonds.com is a consumer friendly site offering a free savings bond calculator with a complimentary, personalized, color-coded, Savings Bond Inventory Report and unique reports and services that help bond owners avoid losing money and maximize their investment. The site also offers the most extensive savings bond information center with a non-governmental perspective. Current series EE and I bond rates, lost bond services and re-issue services, links to purchase savings bonds online and popular government forms are also available.
About SavingsBonds.com VIP Membership:
SavingsBonds.com VIP Members receive bi-monthly emailed Alerts! which provide updated cash in values, interest rates and earnings, strategies about current and upcoming financial events, including maturity and taxation issues. The Cash In Report ranks bonds in performance order to eliminate guesswork on which bonds should be cashed in and which ones to hold. Members have 24/7 access to a personalized Bond Inventory Report indicating current bond values, interest rates, timing, taxation and maturity issues, displayed on an easy to understand, color-coded, bond-by-bond report. Optional Bond Tips, along with discounts on lost bond and re-issue services are included. The pro-active, investor friendly service helps avoid possible forfeiture of interest, double taxation and IRS situations, helps investors maximize their savings bond investment and avoid losing money.