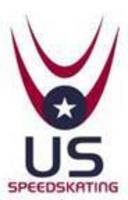 While the timing of losing a major sponsor couldn't have been worse for our team, it's really an ideal time for a sponsor to step in and harness the power of the most successful Olympic winter sport in U.S. history.
Salt Lake City, UT (Vocus) January 28, 2010
America's most storied and successful Olympic winter sport is in need of a major sponsor to provide support for the next four years. A source of national pride, the team that has fielded such legendary athletes as Eric Heiden, Bonnie Blair, Dan Jansen and Derek Parra is looking for someone to pick up the torch after its largest annual cash sponsor, Dutch bank DSB, declared bankruptcy last fall.
The US Speedskating team—which has won more Gold Medals for Team USA than any other winter sport—was left with a $300,000+ budget shortfall at a critical time, just months before the opening ceremonies of the 2010 Winter Olympics.
Stephen Colbert, host of Comedy Central's "Colbert Report," stepped in temporarily to fill the gap. The "Colbert Nation" became an official sponsor of the team on Nov. 2, 2009, agreeing to promote the sport and ask fans to make donations to US Speedskating in exchange for placing "Colbert Nation" logos on skaters' suits during World Cup competitions.
Great timing for an affordable high profile opportunity
To date, Colbert has raised more than $300,000 in support of the team. Sustaining a fundraising campaign after the Olympic Games, however, is always challenging, say team officials, leaving them with an immediate need to find a gold-level sponsor to replace DSB. A gold-level commitment to the Speedskating team requires $300,000 per year for a four-year period, or a total of $1.2 million over four years.
"While the timing of losing a major sponsor couldn't have been worse for our team," said Brad Goskowicz, President of the US Speedskating Board of Directors, "it's really an ideal time for a sponsor to step in and harness the power of the most successful Olympic winter sport in U.S. history."
With the Games about to begin just north of our border, he explained, "a sponsoring partner could capitalize on the enormous global interest and activity that surrounds what is one of the most high profile sporting events in the world—plus, it could build on the attention already generated by Colbert's involvement."
Plentiful marketing options; prime time exposure
In 2006, US Speedskating was the most watched Olympic sport. In 2010 it will be the only sport aired every night in prime time on NBC. "Marketing and public relations opportunities for sponsors before, during, and after the games are plentiful," says Goskowicz, "and could even include a high profile sponsorship signing agreement ceremony in prime time." He also cited options such as endorsements, conducting sweepstakes competitions to attend the Games or meet and train with the athletes; and featuring athletes during meet and greet appearances, hospitality and charity events, promotions, sales incentive programs, and product launches.
Seeking a sponsor/partner with similar values:
strength, endurance, dedication and a proven track record
"A sponsor would not only reap the benefits of being associated with America's most successful winter Olympic sport," added Bob Crowley, US Speedskating Executive Director, "it would be partnering with an organization that embodies solid values. This is a sport with a host of dynamic athletes with compelling stories to tell."
"The best scenarios result when the mission, values and reputation of a sponsor align with those of the organization it supports," said Goskowicz. "Any company or business focused on performance, strength, endurance, dedication and winning would be a perfect fit with US Speedskating."
With more than 100 clubs and associations in the United States and a growing fan base of all ages, US Speedskating enjoys a geographic reach across the country and is on track to continue its record of leading the winter Olympic medal count. US Speedskating has earned 35 percent of all medals received by the United States in the past five winter games (42 percent of the Gold Medals, 23 percent of the Silver Medals, and 42 percent of the Bronze Medals in the last five games).
Strong performances in World Cup competition—historically a proven predictor of Olympic success—indicate the 2010 Olympics will bring even more glory to the team. If the pattern continues, US Speedskaters appear to be poised for a record Olympic Medal haul.
Sponsorship contact information
Find out more about how to sponsor US Speedskating at http://www.usspeedskating.org under "sponsors." Anyone interested in discussing a potential sponsorship, please contact Brad Goskowicz, President, US Speedskating at sk8srus(at)aol(dot)com or Bob Crowley, Executive Director, US Speedskating at bcrowley(at)usspeedskating(dot)org or call 801-417-5360.
Follow US Speedskating on
Twitter: http://twitter.com/usspeedskating
Facebook: http://www.facebook.com/USSpeedskating
YouTube: http://www.youtube.com/usspeedskating
About US Speedskating
US Speedskating is a non-profit organization recognized by the United States Olympic Committee and the International Skating Union as the governing body for the sport of speedskating in the United States. Its mission is to be one of the premier speedskating organizations in the world through excellence in leadership, development and performance. To date, US Speedskating has won 75 Olympic medals, making it the most successful winter sport in the U.S. In addition to its elite programs, US Speedskating is responsible for the grassroots development of speedskating.
US Speedskating, P.O. Box 18370, Kearns, UT 84118 United States
For more information contact
Peri Kinder
pkinder(at)usspeedskating(dot)org
801-417-5367
# # #