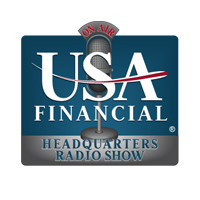 Grand Rapids, MI (PRWEB) March 20, 2013
The weekly financial talk radio program, The USA Financial Headquarters (USAFHQ), has expanded with the addition of three new stations to its financial information family. The USA Financial HQ show proudly welcomes:
KSGF 104.1 FM & 1260 AM
Springfield, Missouri
Air time: Saturdays, 3 PM CT
Debuted Saturday, March 16th
Local USA Financial Advisors are Jim Holmes, Brian Standage, and Deanna Holmes of Holmes & Griffeth Financial Planners (http://www.Holmes-Griffeth.com)
Jet Radio 1400 AM
Erie, Pennsylvania
Air time: Sundays at 9 AM ET
Debuted Saturday, March 2nd
Local USA Financial Advisor is Pete Petruso, of Petruso Financial Services (http://www.PetrusoFinancialServices.com).
The program now airs on 19 affiliate radio stations across America.
The USA Financial Headquarters Show is a nationally syndicated financial talk show committed to the belief that planning comes first, and investing comes second. The show is hosted by executives who run an investment broker/dealer, money management firm, insurance brokerage, and technology firm. Your source for all things financial, the show and its website (http://www.usafinancialhq.com) deliver "meaningfully relevant" information to consumers in or nearing retirement.