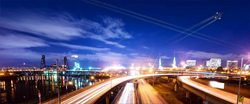 We will use our extensive experience, leading collaborative teams, and the open, consensus-based SAE Standards Development Process throughout this project lifecycle. - Keith Wilson, Director, Technical Programs, Ground Vehicle Standards, SAE International
WARRENDALE, Pa. (PRWEB) September 12, 2018
SAE International's ground vehicle standards program has been awarded a contract by the U.S. Department of Transportation's Federal Highway Administration ITS Joint Program Office (https://www.standards.its.dot.gov/) to provide program support services to the Intelligent Transportation Systems (ITS) architecture and standards programs and foster the development of non-proprietary, industry based, consensus ITS and automated driving system ( ADS) standards.
The three-year project will focus on the following six subtasks:
1. Development of taxonomy for Cooperative ADS
2. Defining a high-level set of factors suitable for standardization to support interoperable integration of ADS with the infrastructure
3. Conduct an ADS and infrastructure standards gap analysis and develop an ADS standardization roadmap
4. Defining engagement activities with stakeholders (SDOs, USDOT, technology developers, other government entities, NGOs, etc.)
5. Development of new and augmenting existing standards to support ADS integration
6. Development of new and augmenting existing standards to support ITS connected vehicle integration including, interfaces between vehicles, infrastructure, pedestrians and traveler devices
Keith Wilson, Director, Technical Programs, Ground Vehicle Standards explained "SAE has a long history of helping the automotive community move toward a common goal that serves the public, government, and industry. We will use our extensive experience, leading collaborative teams, and the open, consensus-based SAE Standards Development Process throughout this project lifecycle. In addition, standard project management processes and a systems engineering approach will be applied. An important objective of the FHWA contract is to ensure that all appropriate stakeholders are involved in the standards development process."
Technical standards set expectations for safety, reliability, and quality while helping companies reduce their costs, increase productivity, and advance new technologies. SAE International's standards repository totals nearly 35,000 documents – of which 11,000 are active and 24,000 historical dating back to the early 1900s.
SAE International has 700 standards development technical committees and 17,000 technical professional volunteers from countries around the world. They serve every aspect of industry from vehicle design and integration to build, manufacture, operate, and maintain; and they address critical issues on everything from fuel to weather conditions, materials to electronics, engine power to energy mandates.
SAE International is a global association committed to being the ultimate knowledge source for the engineering profession. By uniting over 127,000 engineers and technical experts, we drive knowledge and expertise across a broad spectrum of industries. We act on two priorities: encouraging a lifetime of learning for mobility engineering professionals and setting the standards for industry engineering. We strive for a better world through the work of our philanthropic SAE Foundation, including programs like A World in Motion® and the Collegiate Design Series™.