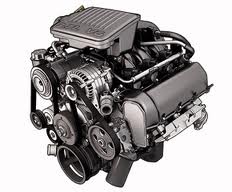 Quality usually applies to the amount of mileage that is on the actual block and the age of the motor.
San Antonio, Texas (PRWEB) January 30, 2013
Buying standard retail products online happens everyday in North America. It is not uncommon for offers of no cost shipping to be provided by retailers. In the automotive world, engines weigh hundreds of pounds and can cost hundreds of dollars to ship. The Got Engines company has applied a freight incentive to all of its used car engines for sale. A freigh-free policy is now in place for domestic and foreign brands. This is one method now used to lower the replacement cost of an engine in a secondary market vehicle. More information can be found at http://www.gotengines.com/blog/used-engine-engines/used-car-engines-for-sale.
A vehicle engine can be purchased in several different ways by car owners. While each method has its own benefits, quality is the most important aspect that buyers research before making an actual purchase. Quality usually applies to the amount of mileage that is on the actual block and the age of the motor.
Both domestic and import engines are frequently sold online and quality can vary from dealer to dealer. The new motors that are now sent without freight charges are purchased with lower mileage compared to standard junkyard or salvage company inventories.
The size of a motor can often affect the maintenance that must be performed during ownership. Gasoline editions that are used in almost all passenger cars can range in size from I4 to V8. More technologies are typically used for the larger V8 sizes compared with the standard I4 editions. The new review processes that are in use by the Got Engines company ensures that all parts and components are professionally inspected before a complete unit is sold to the public. Instead of being an intermediary, this company now purchases all inventory and houses it in a single location for customer shipment.
A price reduction program was announced earlier this year to help promote new lower pricing for the company inventory. These reductions in price have helped to provide more opportunity for this company to purchase more hard to find motors for customers. Motors in age of up to 25 years can now be purchased entirely online or by phone at the new discount prices.
These measures are one example of how this retailer is working toward the betterment of the preowned automotive industry. The news announcement made earlier this month for the reduction in price can be found online at http://www.prweb.com/releases/used-engines-for-sale/preowned-motors-on-sale/prweb10281047.htm.
About Got Engines
The Got Engines company has remained a top seller since its online inception in 2007. This company houses one of the largest secondary market motor inventories in North America. The automakers like Chevy, Ford, Chrysler, Honda, Toyota and Mercury represent a portion of the company stock that is sent to customers around the world. Through low prices and other discounts, the Got Engines company has helped to build a solid company reputation while selling its preowned motors to the public and auto industry. By including a warranty with all sales, this company is able to offer higher level of assurances when buyers purchase inventory.