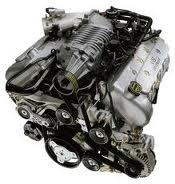 UsedEngines.co is now extending the warranties on all used car engines for sale sold from its website.
Sacramento, CA (PRWEB) August 30, 2012
Used car engines are one thing that most drivers that own used cars must keep in the back of their mind. Every engine will experience an issue at some point and there are only so many times engines can be repaired. The Internet engine retailer, UsedEngines.co, is now extending the warranties on all used car engines for sale sold from its website. This effort is designed to help drivers, mechanics, warranty companies and others that buy a used engine to get an engine with a complete warranty. More information about the new used car engine warranty program is available at this link http://www.usedengines.co/used-engines/car-engines.
One of the benefits of buying a used car is the lower price. There are many dealerships around the U.S. that are able to purchase vehicles at discounted prices from auto auctions or closeout sales. These vehicles can be sold to the public for very little dealer markup. Swapping out a used car engine is not as easy for some car owners. There might be thousands of engines that are listed on the Internet from auction website or junk dealers and choosing one can be confusing. When engines are located, one of the largest expenses is the cost of shipping from one state to another. The UsedEngines.co website is now shipping engines free of charge inside the continental U.S.
Automotive manufacturers routinely provide dealerships with brand new engines that are used for customer installations. Few dealerships resell used engines to the public. Someone that requires an engine replacement can search companies like salvage or junkyards that are able to provide used engines for discounted prices. Supplying engine resellers with used engines is a secondary part of the UsedEngines.co business model. While sales to consumers make up one part, direct business-to-business selling is completed through the sales department at the same discounted pricing structure offered to consumers.
According to automotive industry publications, automobile engines can now surpass the dreaded 100,000-mile mark with general maintenance. Before the implementation of digital technology, the average used engine sold on the preowned engine market held approximately 79,000 miles. The extension of the mileage on engine blocks is helping companies like UsedEngines.co that are able to find engines for classic cars from the 1970s and 1980s. Ford, Chevy or Dodge dealerships that prefer to sell new engines do not support used engines.
The new warranty terms, free continental U.S. shipping and increased used engine inventory is expected to help UsedEngines.co to reach new preowned engine buyers that are searching for discounted used engines online.
About UsedEngines.co
Decades of experience selling engines offline has helped to build the UsedEngines.co website into an in-demand location for engine buyers. By focusing on engines with lower than standard mileage, this engine retailer has been able to be the white label provider for many mechanics, dealerships and junkyards in the United States. The new warranty terms for extending used engine protection is expected to help increase online engine sales during the third and fourth quarter of 2012 for UsedEngines.co.