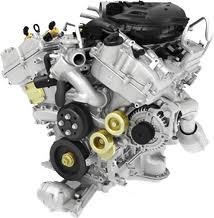 The ability to test a used motor now offers a better way to present the quality that is now offered.
Raleigh, North Carolina (PRWEB) March 31, 2013
Replacing a vehicle motor can be a big decision for automobile owners. Finding a resource offering discounted pricing can be challenging due to the MSRP pricing by retailers. The EnginesforSale.org company is now discounting all used car engines in stock for online buyers. These new discounts are helping more people to lower the replacement engine costs. Details can be found at http://enginesforsale.org.
Ford, Chevrolet, Dodge and Toyota represent some of the most successful automakers in North America. Each of these automakers produce various engines that are used in vehicles sold to the public. The preowned edition motors that are now discounted for sale online are designed to help import and domestic automobile owners or companies performing installs.
The EnginesforSale.org company recently changed its policies regarding shipping of automobile engines. The announced discounts for lower prices are now combined with an offer to eliminate the total shipping cost for domestic customers.
The new incentive applies free continental U.S. shipping when orders are placed online or by telephone. This measure is scheduled to remain in place through the rest of this year.
High mileage is always a factor when a customer decides to purchase a motor from a retailer. Buying online can come with challenges that offline customers are not confronted with before a sale. The ability to test a used motor now offers a better way to present the quality that is now offered. A new testing plan is now put in place before all motors are shipped. These testing procedures apply to the units for cars, trucks and other vehicles. These tests are helping raise the company output quality.
About EnginesforSale.org
The EnginesforSale.org company provides discounted preowned motors directly to buyers online and offline. This company has created a unique way to price engines to help offer alternatives to standard retail pricing. The buyer network that has been created since the company launch has been responsible for the continued sales success. The EnginesforSale.org company has now placed full warranty protection with all sales that are processed as an additional effort to raise quality levels. These new warranties are providing up to two years of customer protection.