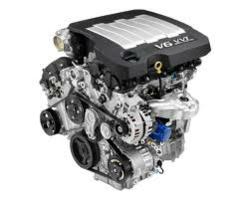 This additional assurance is now offered to car owners, mechanics, body shops and others that perform engine swaps or replacements.
Toledo, Ohio (PRWEB) November 28, 2012
UsedEngines.co has announced that all in stock used car engines now receive new warranties with every shipment. This new warranty is designed to cover the parts and any errors that could happen within the specified warranty period. More information can be obtained from http://www.usedengines.co/used-engines/car-engines.
This additional assurance is now offered to car owners, mechanics, body shops and others that perform engine swaps or replacements. The used Ford, Chevy and Dodge inventory that these warranties apply to is now rotated daily.
The average used engine can have more than 100,000 miles according to automotive data. The engines that are produced in modern times can withstand more wear and tear due to advancements in engineering.
Some of the most in demand engines from General Motors and Ford Motor Company are now offered for sale through the UsedEngines.co website. These engines are eligible for the new warranty structure.
Sales of engines through the Internet have increased for some retailers. The traditional way to sell engines across state lines was to rely on telephone orders and local distributors to supply engines to customers. The Internet has helped many dealers to reach more buyers after regular business hours.
The UsedEngines.co company has built a new online quote system to generate pricing during and after business hours entirely online.
One of the drawbacks that consumers face when purchasing motors online is the quality factor. Without hearing an engine in operation, a customer can have difficulty determining if the motor will start up after it is installed inside of an automobile. One way that the UsedEngines.co company has eliminated this problem is by publishing accurate descriptions of engines that are sold online.
These pages are added each day as new engines are acquired for sale. A review is made of the condition and is posted online for each customer to view. This effort is expected to help customers to understand exactly what condition each engine is in before it is sold online or offline.
These new efforts made in 2012 by the UsedEngines.co company are part of a larger innovation that is now underway. From inventory increases to discounted prices, the Used Engines company is expanding its online operations to better serve customers in the preowned engines industry online.
About Used Engines Company
The Used Engines Company sells preowned automobile, pickup truck and SUV engines at discounted prices online. This company launched its official online presence in 2009. Decades of selling engines has helped the Used Engines Company to eliminate many of the issues that can often plague the used auto parts industry. By staffing the company with experts, customer service levels have increased and same day shipping is now offered. The Used Engines Company online sells Ford, Chevrolet, Dodge, Isuzu, Honda and Toyota engines.