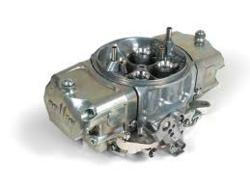 A salvage price structure is now attached to all in stock units.
Sacramento, California (PRWEB) April 04, 2013
Fuel systems in cars manufactured before 1990 relied upon carburetors to regulate the air-fuel mixture for proper startup. Since many cars are still in production using these units, the AutoProsUSA.com company has created a lower price point for its used carburetors online. A salvage price structure is now attached to all in stock units as a way to help lower prices for buyers. These prices can be viewed online at http://autoprosusa.com/carburetors/.
The modern fuel injection systems produced by foreign and domestic automakers are now capable of regulating the fuel mixture required for proper acceleration in vehicles. Technologies are consistently created and expanded to offer better performance to drivers.
Owners of classic vehicles currently using older technology can have difficulty locating parts that are suitable for replacement due to age or high mileage. The new salvage pricing published online is one way being used to provide easier ways to locate low mileage used parts.
Warranties remain one issue that buyers are confronted with when purchasing parts from retailers. Some companies refuse or limit coverage amounts due to more than one factor when pricing parts for sale. The AutoProsUSA.com company now provides the full warranty protection that customers expect when purchasing parts on the Internet or through the company toll-free number. These warranties are included with all sales as a way to prove the quality factor for used auto parts.
The advancements made by this company this year have helped to build larger inventory without an increase in selling price. The low price structure that is now in place by this company has been developed exclusively for buyers. To go with the announced new pricing, a faster method of shipment is now provided for all customers.
These expedited shipping offers are now included in each price quotation that can be obtained online or by calling the company direct. These options are helping to deliver parts and accessories faster.
About AutoProsUSA.com
The AutoProsUSA.com company provides direct access to thousands of auto parts online. This company updates its own inventory and controls its buying practices to supply customers and trade companies with reliable auto parts and accessories. The warranty program offered by this company extends the OEM coverage provided by parts manufacturers. These warranties are included with all sales as an extra benefit for customers choosing this online resource. The AutoProsUSA.com company has recently added OEM, aftermarket and performance auto parts to go with the preowned parts currently in stock.