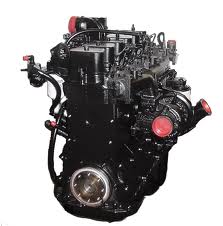 The new distribution to the East Coast is expected to provide reliable options to customers living in these coastal states.
Albany, NY (PRWEB) March 21, 2013
Retail distribution centers help customers find products and services that can be shipped inside a regional area. The secondary automotive industry has fewer distribution points for larger auto parts like engines and transmissions. The UsedEngines.co company is now shipping used diesel engines directly to the East Coast. Details about these motors can be found online at http://www.usedengines.co/used-motors/diesel-engines.
This company is providing better distribution for its gasoline alternative motors to provide easier methods of purchase for owners of vehicles and companies purchasing for resale or install.
Diesel engines are in used inside of many cars, trucks and sport utility vehicles in North America. While specific engine mechanics are required to perform maintenance on these vehicles, locating a resource to purchase a preowned motor can be an issue for buyers. Many automotive companies are the sole source of diesel motors.
The traditionally high retail pricing promoted by dealerships is one of the drawbacks to locating a diesel motor. The new distribution to the East Coast is expected to provide reliable options to customers living in these coastal states. New discount pricing is now applied to sales shipped to this region.
Engines can break down and parts can fail regardless of age. Many automakers produce parts in different sections of the world in an effort to reduce the cost of vehicle production. While testing and development are included in production, most auto parts produced carry a limited warranty when installation is complete.
The UsedEngines.co company now ensures that warranty protection is applied with all sales of its motors. These updated warranty terms are an additional measure that has been introduced this year for customer benefit. The extension of terms now provides up to two years in protection length for all engine buyers.
The new diesel shipments are one advancement made by this company this year. The Ford inventory was recently expanded for online sales by this company. Testing measures were put in place and announced at http://www.prweb.com/releases/used-ford-engines-sale/used-engines-ford/prweb9836798.htm.
These procedures are extra ways that this company is providing more customer value with each sale of a preowned motor. These tests are now monitored for accuracy on a regular basis and changes are expected to be made to further improve engine quality before shipments.
About UsedEngines.co
The UsedEngines.co company has sold preowned motors online for the past five years. The growth experienced by this company is due in part to the selection of engines and low price attachments. As a leading seller of used automobile engines, this company houses a large inventory of foreign and domestic motors shipped to all 50 states. The UsedEngines.co company has recently added a new protection warranty policy. This policy is now providing one of the largest warranty protection periods found from a secondary market seller. All employees working for this company are automotive industry specialists.