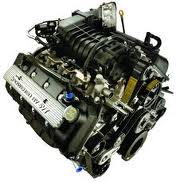 Engine buyers who are interested in browsing the company inventory can locate new and classic engines through the search system offered online.
Pittsburgh, Pennsylvania (PRWEB) March 03, 2013
Used automobile motors have been purchased through secondary market distributors since the 1950s. The extraction of engines from operating vehicles for resale to the public is one way used to supply replacements. The UsedEnginesSale.com company is now offering used engines for sale at discounted web prices. The complete inventory of General Motors, Ford Motor Company, Toyota, Honda and other automakers are represented for purchase. More information can be read at http://www.usedenginessale.com.
Motors produced through the 1960s and 1970s were solely based on performance instead of fuel efficiency. The majority of motors produced since the 1980s have been centered around better fuel economy. New EPA recommendations are in place to increase the fuel mileage for all vehicles by 2025.
These efforts are placing more interest in secondary market motors that are fuel efficient. The preowned motors that are now sold online seek to provide the options that buyers try to find through secondary distributors.
The launch of the UsedEnginesSale.com company on the Internet has introduced new buyers to this company. The traditional route of relying upon junkyards and salvage companies to provide acceptable engines has paved the way for this company. While engines are now sold to these industries, the complete company inventory is also sold to the public and project car builders. This demographic represents a large portion of preowned motor buyers in the United States.
The news release for the launch of the company website last year can be read on the Internet at http://www.prweb.com/releases/used-engines/used-engines-for-sale/prweb10232069.htm. Since this release was distributed, more upgrades have been added to the website to expedite engine orders.
New processing measures are now in place to distribute pricing instantly upon request. All orders are now processed through a same day policy for all customers. These efforts have reduced the delivery times for shipped engines.
Engine buyers who are interested in browsing the company inventory can locate new and classic engines through the search system offered online. This search tool can be used to locate specific information about engines or engine types that are offered by this company.
About Used Engines Sale Co.
The Used Engines Sale Co. has successfully built a company reputation by offering hard to locate motors for discount prices. This company supplies low mileage engines to the public, trade industry and project car builders. Company incentives like low pricing and no cost ground shipments are currently in effect. These measures were announced shortly after the opening of this company on the Internet. The Used Engines Sale Co. now sells all of its inventory with warranties that are able to provide breakdown or unforeseen damage protection for the term of coverage.