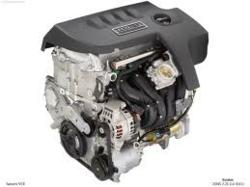 The UsedEngines.co company is now supplying its used engines for sale in Texas for mechanics and owners of vehicles.
Midland, TX (PRWEB) March 04, 2013
The purchase of a replacement motor typically requires a buyer and a dealer able to connect to right place and time. The shortage of inventory by some dealers has created new opportunities for distribution in Texas for one preowned engine seller. The UsedEngines.co company is now supplying its used engines for sale in Texas for mechanics and owners of vehicles. The distribution now offered applies to Dallas, Houston, Fort Worth, Midland and other areas in the network of shipments by this company. More details can be found online at http://usedengines.co.
The majority of engine replacements that can be found through the Internet or from offline retailers are centered around motors produced within the past two decades. Vehicle owners that have vehicles that exceed this period of time can have difficulty locating a replacement.
The high prices that are charged for new crate engine builds is one drawback to finding classic motors. The motors that are now distributed in major population areas of Texas include the current and classic motors that can be in short supply from some sellers.
Warranties in the used engine industry are typically reduced in coverage periods. It is standard for many companies to provide a 30-day protection time frame. These shortened warranties can be problematic after installation occurs.
The UsedEngines.co company has updated its term coverage for all sales made to buyers. The majority of the company stock now shipped has a 24-month coverage limit attached. This is used to protect the OEM parts from breakdown or other issues. This warranty now provides more assurance to mechanics, junkyards, salvage companies and average vehicle owners after installation is complete.
A new shipment program is now offered for buyers in Texas and in other states in the continental U.S. Instead of charging customers for shipments, this company has terminated the costs of shipping its preowned motors. The removal of these fees has made it possible for more buyers to lower the costs of replacing a motor in a secondary market vehicle.
The professional freight companies that are selected to handle the company inventory ensure that all shipments are delivered on time and without damage. These no cost shipments receive the same handling and care as the former paid shipments.
About Used Engines Co.
The Used Engines Co. supplies its preowned motors in United States and to Canada at discounted prices. This company is a leading supplier to the trade industry and has achieved its reputation for quality. Frequent discounts and customer incentives are added by this company on a regular basis. New upgrades to the company website have helped to offer more features to buyers during the research process before purchase. The Used Engines Co. supplies this coverage in the form of a 24-month warranty program applicable to all engine shipments.