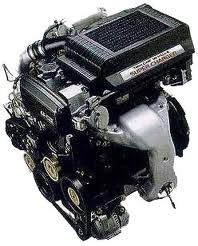 This company has enabled these discounts to help buyers in this populous Midwest state.
Cincinnati, Ohio (PRWEB) March 15, 2013
Automotive dealerships are typically found in most major cities in the United States. Secondary market sellers currently offering used vehicles help contribute to the distribution of vehicles to customers. Vehicle owners in Ohio now have a better way to purchase a replacement automobile engine without going through a dealership. The enginesforsale.org company is now discounting shipments for used engines in Ohio to provide better resources. This company has enabled these discounts to help buyers in this populous Midwest state.
The cost to ship an automobile engine from one state to another is one factor considered when buyers make a purchase decision. Different freight companies charge different fees to handle engines. Some retailers work exclusively with one or two companies and do not offer shipment alternatives.
The new distribution to states like Ohio by the Engines for Sale Co. is helping provide more than price discounts. The current distribution network setup by this company now makes receiving engines less time expensive for customers using this company.
A no cost shipping incentive was recently announced for customer engine shipments. The expanded distribution network combined with the incentive to ship motors for no cost has helped this company raise its sales figures this year. The complete inventory of Ford Motor Company, General Motors, Toyota and additional automakers is represented in the company inventory.
These engines are now part of the expanded distribution that now takes place on a daily basis. The removal of the cost of shipping is a recent incentive put in place strictly to help buyers.
Additional ways that the EnginesforSale.org company is helping more buyers receive shipments faster is by expediting pricing delivery. The quotation system now in place by this company is helping more customers receive updated pricing without manual processing.
A single one button quote system now displays accurate pricing online. This is in addition to the standard toll-free telephone number now provided for customer sales at 1-888-284-3591. This quote process is routinely updated to ensure that all pricing and inventory levels remain accurate at the time of customer use online.
About Engines for Sale
The Engines for Sale company provides discounted passenger car, pickup truck and SUV engines directly to owners of these vehicles. Sales directly to businesses helped to lay the foundation for this company. The price structures that are now in place by this company are helping to discount more engines for buyers. These discounts are now provided with expanded distribution recently announced. The Engines for Sale company has joined the ranks of few retailers online currently able to provide an extension of the OEM warranty. This protection plan is included with each engine sale made by telephone or online.