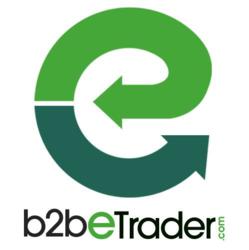 St. Petersburg Fl. (PRWEB) August 16, 2012
The continuing starts and stops in the economy are leading to an increase in the number of self-employed individuals. Evidence of this can be seen by looking no further than figures from the Bureau of Labor Statistics. They found that in the last two years, the total number of individuals opening businesses increased from 139,139 (for July 2010) to 142,200 (for July 2012). This is indicating that more individuals are seeking out self-employment as way to increase their net worth and take advantage of new opportunities.
To help entrepreneurs become more competitive, B2B eTrader is introducing the online marketplace. This is a free application that allows both parties to directly contact each other about: buying, selling or bartering for specific products and services. The impact is that these firms are realizing an improvement in their total amounts of flexibility (by effectively streamlining costs).
The Advantages of the Online Marketplace for Self Employed Individuals
The online business marketplace is state of the art application that is allowing users to contact each other for free. The way it works is an individual will create a classified ad and then post it on the web site. To increase the total amounts of hits, social broadcasting technology is utilized. This is when various groups from: Facebook, Twitter and LinkedIn are targeted. In the case of entrepreneurs, this improves their ability to achieve a host of objectives. Making it ideal for businesses and professionals to buy, sell or trade on host of used equipment, like restaurant equipmen t, medical equipment, office equipment, heavy equipment, IT equipment and more.
For example, someone could utilize the online marketplace to barter with different parties about trading for specific products and services. This helps self-employed individuals to reduce their costs and increase productivity. It is at this point that the firm can compete more effectively against a variety of organizations in the marketplace.
At the same time, these kinds of tools can be utilized to directly contact potential customers. They are interested in purchasing select products and services to address their specific needs. When an organization is using social broadcasting, they can connect with the individual more successfully. The way that this is accomplished, is through illustrating how various products / services have superior quality and price. Over the course of time, these impressions will lead to favorable opinions about the firm. This is when there will be an increase in sales. It is at this point that the company can streamline their marketing costs and more effectively contact potential clients.
Clearly, the last several years have seen more people deciding to open their own businesses. This is because of the uneven performance from the economy and the desire to reap out significant benefits. To help firms achieve these objectives, B2B eTrader's online marketplace is allowing users to directly contact each other for free. This is helping self-employed individuals to address their most critical needs through bartering with third parties. At the same time, these tools can reach out to potential customers. This is allowing these firms to reduce their costs and increase productivity (through utilizing the latest in social broadcasting technology). In the future, these organizations are more competitive and can quickly adjust to a host of challenges.