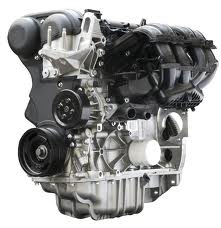 Both the classic and current engine families are now part of the inventory increase announced online.
Chicago, Illinois (PRWEB) March 15, 2013
Ford Motor Company is one of the leading U.S. automakers in part due to the engineering of its engines. Preowned vehicles often have high mileage and the decision to replace a motor can be one type presented to owner of a vehicle. The UsedEnginesSale.com company has increased the size of its used Ford engine inventory for online and toll-free telephone number sales.
Details can be found online at http://www.usedenginessale.com/ford.
This new increase is making it possible for more buyers to locate I4, V6 and V8 engines for the majority of the Ford produced vehicles in North America.
Names like the Ranger, F150, Fusion, Focus and Mustang have helped Ford establish consumer confidence in this company. The range of motors produced by this company have helped provide alternatives to other automakers.
The types of motors that are now produced are able to exceed mileage benchmarks as well as fuel efficiency ratios. Both the classic and current engine families are now part of the inventory increase announced online. These efforts are designed to provide a better Ford engine resource for customers purchasing these motors.
Engine warranties are always one concern that buyers have before making a preowned motor purchase. A standard warranty is typically between one month or 90 days in length. Some retailers offer this warranty period and others do not.
The UsedEnginesSale.com company is now supplying warranty protection for period of up to two years in length. The engine age and mileage are two factors that are figured into this new warranty coverage. This new protection is one additional way this company is providing higher value for all of its inventory sold.
The changes to the company inventory are part of upgrades made in 2013 for customers. A delivery method for expedited pricing has been added to the company website. The new Ford increases as well as additional inventory carried by this company can now be searched online using this new price delivery tool.
The information provided with this system is designed to remove the delays that can happen with some companies performing offline price processing. This expedited method to receive used engine pricing online was created specifically for customers using this online resource.
About Used Engines Sale
The Used Engines Sale company has created its online website resource to offer customers easy ways to research motors at discount prices. This company houses one of the biggest inventories in the preowned engines market online. The buying staff working closely with this company ensures that all engines that are purchased have low mileage and good condition exterior quality. The Used Engines Sale company provides coverage with every sale processed in the form of an extended engine warranty program. This company offers this protection to help prevent breakdown and wear and tear during the warranty time frame.