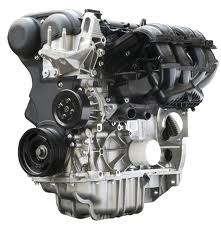 The fluctuating costs of a preowned engine replacement can make it more difficult to locate a resource buyers can use.
San Francisco, CA (PRWEB) March 14, 2013
Ford engines are among the most reviewed in automotive industry publications each year. From best of engine lists to sales lists, Ford Motor Company remains one of the leading engine engineering companies in the world. The preowned engines company, UsedEnginesforSale.net, has now increased its used Ford engine inventory for all sales made online. The new inventory increases include car, pickup trucks and sport utility vehicle engines that are discounted for buyers. Details about the current inventory can be read online at http://usedenginesforsale.net/ford/used-ford-engines-for-sale.
Brands like the Mustang, F150, Taurus, Fusion and Escort helped to position Ford as one of the top United States automakers. The engines produced and used in these vehicles represent some of the most requested engines on the secondary market.
The various four-cylinder, six-cylinder and eight-cylinder editions are now included in the upgrades made to the Used Engines for Sale company inventory. Because these motors are in used condition, a series of checklist evaluations are now made prior to sale.
Engine replacements can be one expense a new or used vehicle owner is confronted with during the ownership of a vehicle. From routine wear and tear to sudden breakdown, there are many issues that can cause the need for engines to be replaced. The fluctuating costs of a preowned engine replacement can make it more difficult to locate a resource buyers can use.
The increases in Ford inventory now online are part of an online resource center created strictly for engine buyers. New pages are now added to the company resource center online daily. It is this information that helps educate buyers before a sale is completed.
To help expedite customer pricing, this company has engaged in new delivery of engine pricing. The traditional toll-free number pricing request system is still in use although a new virtual system is also available.
This new effort is expected to increase the amount of pricing currently available. The processing delays and research requests are now expected to be eliminated for customers. This new way to distribute preowned engine pricing is a first for this company.
About Used Engines for Sale
The Used Engines for Sale company remains a top seller both online and offline for preowned vehicle engines. This company employs a talented team of engine acquisition specialists. It is the work completed by these experts that ensures the company inventory remains high quality. The discount price structures selected by this company help buyers to save money when purchasing a motor. The Used Engines for Sale company distributes protection in the form of an extension of warranty as an additional bonus for buyers choosing this company for engine replacements.