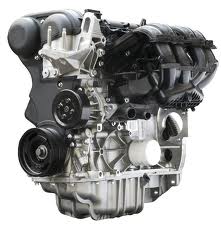 All Duratec engines in stock are now eligible for these new price savings.
Cleveland, Ohio (PRWEB) March 26, 2013
Ford Motor Company frequently exchanges the top spot in North America as the leading automotive company with General Motors. The various brands of cars, sport utility vehicles and pickup trucks produced each year results in millions of sales worldwide. The UsedEnginesforSale.net company is a leading seller of used Ford engines online and is now applying a Duratec discount to its inventory. All Duratec engines in stock are now eligible for these new price savings. Details about pricing and current inventory on hand can be found at http://www.usedenginesforsale.net/ford/used-ford-engines-for-sale.
Ford upgraded its Zetec engine base in the early 1990s as new technology was created. The Duratec engine base has helped provide better fuel efficiency without the loss of performance. Both four-cylinder and six-cylinder engines have been created with this new technology. The 2.3, 2.5, 3.0, 5.4 and larger engines now use the Duratec technology inside.
The discounted engines online that have now received the discount price are in preowned condition with lower than average mileage. These motors are inspected before customer shipments are made.
Pricing for preowned engines often varies between companies. Aside from pricing and overall quality, the variance of warranty protection can be one confusing element to buyers performing research. The UsedEnginesforSale.net company is now extending its warranty coverage protection for all sales completed offline or online.
This additional protection is one way this company is providing a difference between other retailers online. This form of engine protection is unique to this company and does not come with additional costs to consumers.
The Duratec discount now applied online is in addition to the Vortec Chevrolet engine series recently added. Both Ford and Chevrolet represent many of the engines sold by this company. The recent increases for these engine types are expected to help buyers searching for a low mileage engine.
The news release at http://www.prweb.com/releases/used-vortec-engines/used-chevy-engines/prweb10534568.htm is helping to inform the buying public of the changes currently being made at this company. Additional customer incentives are currently being planned for later rollout this year and will continue with the frequency of announcements.
About UsedEnginesforSale.net
The UsedEnginesforSale.net company provides preowned engines for cars, trucks and SUVs at prices discounted below retail. This company is a leading supplier to salvage companies, junkyards, mechanics and to the buying public. The discount pricing structures selected by this company are helping to expand the buyer network across United States. The UsedEnginesforSale.net company now supplies generous warranty coverage for each engine shipped to customers without additional charges to raise quality levels. Weekly inventory adjustments are now made as new engines arrive and are stored in the company warehouse.