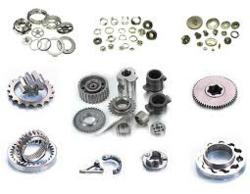 These parts are designed to fit new and vintage motorcycles that are made in the USA and in other countries.
Daytona Beach, Florida (PRWEB) June 10, 2013
Alternative motor vehicle transportation includes motorcycles and other two-wheel machines in the U.S. The shortage of replacement parts that can be found in some areas of the country has helped one company to expand its bike parts inventory online. The http://autoprosusa.com company is now selling used motorcycle parts at reduced prices. These parts are designed to fit new and vintage motorcycles that are made in the USA and in other countries.
These parts can now be purchased by toll-free telephone number at 1-888-230-1731. This number is staffed by bike specialists able to match part numbers and pricing for hundreds of part types.
Motorcycle manufacturers continue to be diverse by improving technologies without sacrificing basic operation. The use of digital controls, electronic start and better exhaust systems has created alternatives that riders have using bikes instead of vehicles. The Auto Pros company additions for parts includes some of the top manufacturers.
Parts from Honda, Harley Davidson, BSA, Suzuki, Kawasaki and Yamaha can now be found for sale. The parts experts now managing the toll-free phone system for customers can search the company database for preowned parts that are available for immediate shipment in all parts of the country.
Parts warranties are one way that new motorcycle manufacturers provide extra protection to riders. Coverage available for breakdown and component failure is one of the perks owning a new bike offers. For owners of preowned motorcycles, locating warranty protection for used parts can be non-existent in some parts of the country. One of the methods now in use by the Auto Pros USA company to supply additional buyer assurance is with the inclusion of the parts protection policy with each sale. All parts that are purchased through this company and its suppliers now receive this warranty coverage for no extra cost.
Aside from the assortment of preowned motorcycle parts and accessories online, this company has branched out into providing additional parts for off-road vehicles. The inclusion of 4x4 parts is now expected to reach a new demographic of buyers unable to purchase parts at dealerships or warranty companies.
The news release published on the Internet at
http://www.prweb.com/releases/4x4-parts-online/used-four-wheel-drive/prweb10583891.htm was used to inform all buyers of the four-wheel drive parts that can now be searched and quoted online. These parts include Ford, Chevy, Jeep, Toyota, Kia, Land Rover and Isuzu 4x4 units ready for shipment inside the U.S.
Inquiries for parts supply, pricing and distribution can now be made to this company using the following information:
Auto Pros USA
1270 Crabb River Rd.
‪Richmond, TX 77469
(888) 230-1731
(713) 560-7017
About AutoProsUSA.com
The AutoProsUSA.com company is a leading automotive parts supply company currently providing automotive and motorcycle replacement parts to buyers located in the United States. This company networks with a growing list of supply companies able to fulfill parts orders. By maintaining access to low prices, the AutoProsUSA.com company helps to offer differences in quality and pricing to vehicle owners, mechanics and other parts buyers online. The simple to use online interface on the company website now provides the majority of information for parts in stock and current pricing available to the general public.